WellnessVerge is reader-supported. We may earn a commission when you make a purchase through the links on this page. Learn more about our process here.
Why You Can Trust Us
Every article and review on WellnessVerge is thoroughly researched and fact-checked by licensed health professionals. Our editorial team is made up of registered dietitians and medical doctors.
Every piece of content is also medically reviewed to ensure accuracy and alignment with sound scientific evidence and medical consensus. We only use peer-reviewed journals and reputable medical sources to form our conclusions and recommendations.
We operate with total editorial independence, and our editorial policies ensure that your well-being comes first. Based on our rigorous research, we only recommend products that are worth considering. We always disclose any ads or partnerships with brands featured on our site.
Active Advantage Review: Is It Safe and Effective?
Active Advantage is a nutritional supplement claimed to boost energy and strength, support a healthy metabolism, and reduce the signs of aging. However, it is expensive and many of the ingredients lack evidence for their intended benefits.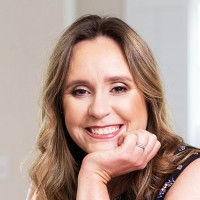 Medically Reviewed by
Ana Reisdorf, MS, RD
Registered Dietitian Nutritionist
Ana Reisdorf is a registered dietitian nutritionist with 14 years of experience in the field of nutrition and dietetics. She graduated from UCLA in 2002 with a degree in psychology and women's studies and completed her master's degree from Central Michigan University in 2010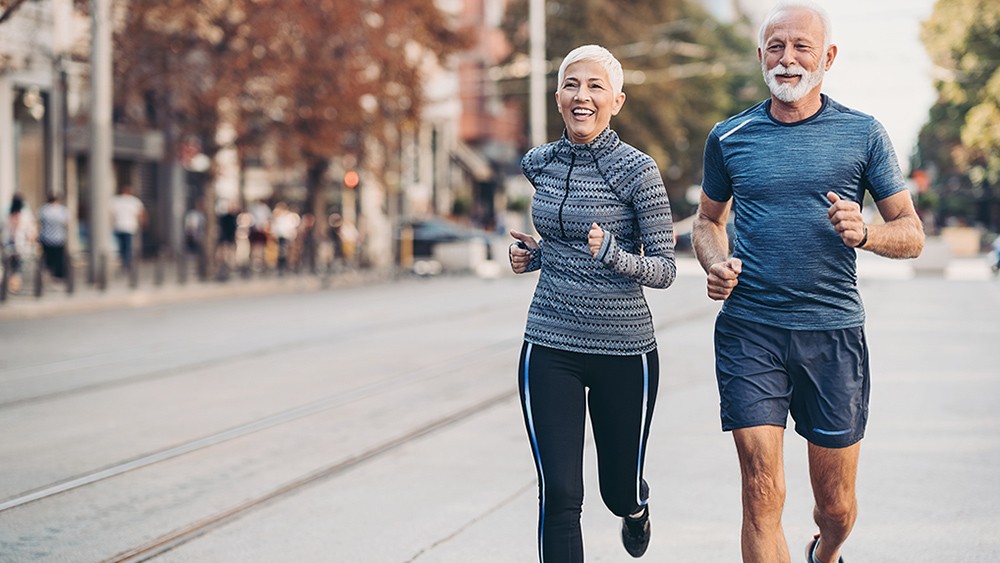 Pros

90-day money-back guarantee
Some ingredients have been researched
Only one pill necessary

Cons

Expensive
Claims to be third-party tested, but lacks a certified seal
May come with side effects
What Is Active Advantage?
Active Advantage is a dietary supplement intended to increase energy, physical endurance, and mental focus.
It is claimed to do so by supporting your body's mitochondria function and ATP production. Our mitochondria help produce ATP and are considered the primary fuel source of our cells.
Therefore, proper mitochondria function and ATP are critical to a healthy metabolism. (1)
Active Advantage contains a blend of antioxidant ingredients such as vitamin E, fulvic mineral powder, CoQ10, tocotrienols, and astaxanthin.
Active Advantage is said to work via a "3-step body renewal" process:
First, astaxanthin, one of the antioxidants present, helps promote mitochondria production, which ramps energy production in the body.
The fulvic minerals and CoQ10 combine to support ATP levels.
Tocotrienols help your body clear away free radicals that can cause aging and deplete energy.
Active Advantage was created by Dr. Steven Gundry, a well-known "celebrity" physician. He is a trained cardiac surgeon, and his background is primarily in heart health.
He later started his wellness and supplement company, GundryMD, and founded the Center for Restorative Medicine.
Dr. Gundry has proposed several controversial theories that are not backed by science.
He is the author of the book "The Plant Paradox," which details one of his most well-known controversial theories on plant lectins and health.
Lectins are a type of protein that binds to carbohydrates found in plant foods. Dr. Gundry believes that these lectins are the root cause of many digestive issues and health problems.
However, there is no published scientific evidence to prove this.
Active Advantage is one of many products Dr. Gundry sells designed to boost mental and physical energy and promote a healthy metabolism.
It is said to be third-party tested; however, it lacks an official seal.
The dosage instructions are to take one capsule of Active Advantage daily with 8 ounces of water. They suggest taking it right before your first meal.
Evaluation of Ingredients
Active Advantage contains the following ingredients intended to produce its desired effects:
Vitamin E
Fulvic Mineral Powder
Coenzyme Q10
Tocotrienols
Astaxanthin
I had trouble finding much information on the ingredients present and their intended purpose when navigating the Active Advantage website, other than a very brief explanation.
I came across an "Ingredient Resource Section" that provides more information on certain ingredients in Dr. Gundry's products. Still, it did not list any of the ingredients present in Active Advantage.
Vitamin E (as d-Alpha-Tocopherol), 7 mg
Vitamin E is an antioxidant vitamin that can protect your body from free radicals and oxidative stress.
Free radicals are unstable molecules in the environment that can cause damage to our health upon exposure.
This can be in the form of physical or mental damage to our bodies over time, such as in the form of wrinkles or cognitive impairment.
Some studies have shown that supplementing with vitamin E may benefit the skin and reduce the effects of aging. However, the ideal dose has not yet been identified. (2)
For example, a 2014 research review concluded that the research around some of vitamin E's benefits is conflicting, but there seemed to be some potential in the areas of joint and skin health. (3)
Another 2018 research review on vitamin E concluded it might reduce joint stress and inflammation, but more research is needed. (4)
It's also important to note that the dose present in Active Advantage only meets approximately 50% of an adult's daily vitamin E needs.
Summary
Vitamin E is a powerful antioxidant that has been seen in a few studies to support healthy joints and skin, which are two claimed benefits of Active Advantage. However, it's unclear if the dose present would be enough to produce these benefits.
Fulvic Mineral Powder (MLG-50), 100 mg
Fulvic mineral powder comes from fulvic acid, which is considered a humic substance.
This means it is a naturally occurring compound found in compost, soils, marine sediments, and sewage.
It is rich in minerals and is often added to dietary supplements for its potential health-promoting properties.
The MLG-50 powder present in Active Advantage is a specific type of fulvic mineral powder that is said to be the most potent readily-absorbed form.
Fulvic mineral powder may play a role in reducing inflammation, boosting immunity, and preserving brain function.
A 2012 study conducted over 24 weeks also showed fulvic mineral powder's potential to stabilize brain function in those with Alzheimer's. (5)
Another 2018 research review showed that fulvic mineral powder may help to fight inflammation and enhance antioxidant activity. (6)
Most other studies were either test tube or animal studies, not human studies.
The dose present in this supplement is much lower than what has been tested in many studies, which ranged in dosing from 500–6,000 mg per day.
Summary
Fulvic mineral powder may reduce inflammation and support brain health, but more human studies are needed.
Coenzyme Q10 (CoQ10), 50 mg
Coenzyme Q10, or CoQ10, is a fat-soluble antioxidant. It is probably most well-known for its role in energy production and protection from oxidative damage.
Our bodies produce CoQ10 naturally, but levels tend to decline as we age. (7)
By protecting us from oxidative damage, CoQ10 may also protect our skin from sun damage.
In fact, a 2015 study showed those with lower levels of CoQ10 were seen to have higher rates of skin cancer. (8)
It may also improve the function of the mitochondria, which provides energy to perform daily activities and exercise.
A 2010 randomized controlled trial showed those taking 100 mg of CoQ10 daily saw performance-enhancing effects after repeated bouts of exercise for 2-week periods. (9)
This study was very small, however, and only consisted of 15 participants.
Another small 2008 study showed improved physical performance and reduced fatigue in those taking 100–300 mg of CoQ10 a day for eight days. (10)
Summary
CoQ10 may support energy production in the body, but the dose present in Active Advantage may not be enough. It's also unclear if it offers any benefit for someone who has normal levels of CoQ10 already.
Mixed d-Tocotrienols, 30 mg
Tocotrienols are substances in the vitamin E family. There are four main types – alpha, beta, delta, and gamma. Active Advantage contains the delta, or d-form.
Tocotrienols are thought to have multiple health benefits, such as improving brain function, speeding fracture healing, and possible anti-cancer effects.
One 2012 study showed improved fracture healing in those taking 60 mg per kilogram of tocotrienols per day. (11)
This is a much larger dose than the amount present in Active Advantage. This study was also done in rats, not humans.
Another 2016 study in postmenopausal women concluded that more research was needed to determine the safety and effectiveness of tocotrienol supplements for joint health or osteoporosis prevention. (12)
Regarding brain health, a 2018 research review showed a relationship between lower tocotrienol levels and the presence of Alzheimer's disease. (13)
More studies are needed to prove if this was just an association or a true cause-and-effect relationship.
Summary
Tocotrienols may support brain and joint health, but more research is needed to prove a cause-and-effect relationship. In addition, the dose present in Active Advantage is nowhere near a clinically-tested amount.
Astaxanthin, 5 mg
Astaxanthin is an antioxidant also said to promote mitochondrial function and thus ramp up energy. It is commonly found in seafood.
Several of its other reported health benefits include supporting exercise performance, improving joint and skin health, and reducing overall oxidative damage from the environment.
One small 2019 randomized study showed those taking 12 mg of astaxanthin per day experienced improved exercise recovery. (14)
Most other studies on astaxanthin and exercise have been in animals, where the results may not apply to humans.
Regarding joint and skin health, two 2012 studies showed improvement in wrinkles and aging spot size in those taking 6 mg of astaxanthin orally per day. (15)
This is close to the dose present in Active Advantage.
However, topical astaxanthin treatment was also given in these studies, so it's unclear if just oral astaxanthin given alone would have the same benefits.
There are no direct studies to date to confirm the claims behind astaxanthin and joint health.
Summary
There is some research on astaxanthin's role in exercise recovery and reducing the physical signs of aging. However, more human research is needed to confirm this, especially studies testing oral astaxanthin alone, not just combined with topical treatments.
Support for Claimed Benefits
Below is our summary of the available evidence for the claimed benefits of Active Advantage based on the available research:
Boosts energy

3

/5
Increases physical strength

2

/5
Supports a healthy metabolism

3

/5
Supports joint health

3

/5
Reduces free radical damage and promotes healthy skin

3

/5
Two Active Advantage's ingredients, CoQ10 and astaxanthin, play a role in boosting mitochondria production.
The mitochondria are the energy center in the body, and so it is a possibility these ingredients can support healthy energy levels.
However, the doses present are very low compared to what has been studied, and there is more research that needs to be done.
While the ingredients may enhance energy, there is no direct evidence that increased physical strength or a healthier metabolism is a benefit of improved energy.
There are a few recent studies regarding one of Active Advantage's ingredients, vitamin E, that may support joint health.
It's questionable if the dose of vitamin E present in this supplement is enough to have this effect.
Vitamin E and astaxanthin may provide benefits for skin health. However, the dose of these ingredients present in this supplement is also lower than what has been shown to be effective in studies.
Side Effects, Safety, and Dosage
Dosage recommendations for Active Advantage are to take one capsule daily with 8 ounces of water right before your first meal.
There are a few potential side effects of Active Advantage to make a note of based on three of the ingredients present.
Vitamin E in the alpha-tocopherol form may become toxic in excessive doses. However, the dose of 7 mg present in Active Advantage is nowhere near the upper limit dose of 1,000 mg per day. (16)
Therefore, it's highly unlikely this would be a concern with this supplement.
Excess amounts of fulvic acid powder may cause mild side effects such as diarrhea, headaches, and sore throat. However, this was seen in much larger doses than present in this supplement. (17)
For CoQ10, serious side effects are rare. However, mild side effects have been reported, such as digestive upset and insomnia. It may also interact with blood-thinning or diabetes medications. (18)
There are no safety studies done specifically on Active Advantage, so there is no way of knowing how these ingredients may interact together.
In general, most of the ingredients present in Active Advantage are not even close to the doses seen to cause side effects. This is a good thing in regards to safety, but it also may render it less effective.
Make sure to consult with your medical doctor before starting this supplement, especially if you take blood thinners or diabetes medications.
Cost and Where to Buy
The cost for Active Advantage is $69.95 for a one-month supply. You can get a discount and pay $200.85 in total for three bottles.
This is still a pretty steep price for this supplement, especially given its questionable lack of effectiveness.
You can join as a GundryMD VIP for additional savings, where you can receive regular discounts on all of his products.
However, to become a VIP, you have to purchase a Vital Reds subscription first, another similar product that Dr. Gundry sells.
You do have the option of canceling this subscription though at any time.
Active Advantage can only be purchased directly from the GundryMD website and is not available from any third parties.
There is a 90-day money-back guarantee upon purchasing from Dr. Gundry's website.
The cost for most comparison products is much less, around $40 on average, with some being only $18–$20 for a one-month supply.
How Active Advantage Compares to Alternatives
There are a few other products on the market similar to Active Advantage.
The two that are most similar are Dr. Williams Daily Advantage and Peak Performance's Mitochondria Maximizer.
Both of these products have similar health claims to Active Advantage, but the ingredients vary a bit. The common ingredient among all three products is CoQ10.
The health claims for Daily Advantage are also that it can increase physical strength and support healthy aging.
It contains more ingredients than the other two products, such as vitamins, minerals, fatty acids, and CoQ10.
It only contains 5 mg of CoQ10, much less than the 50 mg present in Active Advantage.
Peak Performance's Mitochondria Maximizer only has three ingredients, including 40 mg of CoQ10, which is closer to the amount in Active Advantage.
For a cost comparison, Peak Performance's Mitochondria Maximizer is the most affordable at $29.95 per month. Daily Advantage costs $40.81 per month.
Active Advantage is by far the costliest at $69.95 per month. However, all three offer some type of subscribe-and-save discount or a lower price if you buy in bulk.
It is doubtful that any of these products are effective based on the lack of quality research and low doses of ingredients, so I wouldn't spend the money on any of them.
The Bottom Line
Active Advantage is likely not the solution if you lack energy, stamina, or are just looking for a metabolism boost.
Even though this product was created by a medical doctor, there is no independent seal of approval to confirm it is a high-quality product.
There are no direct studies on its effectiveness, and the ingredient doses present may not be high enough to produce any benefit based on the research available.
If you are thinking about trying Active Advantage, seek the guidance of a trusted medical professional, especially if you are taking any prescription medications that may interact with it.
A Word from Our RD
If you're struggling to get through your workouts or are looking to improve your metabolism, there are safer methods than taking this supplement.
Eat a balanced diet rich in lean proteins, whole grains, and fiber to fuel your workouts, drink plenty of water, and get at least 7 hours of sleep a night. (19)
Regular exercise, both cardio and strength training, can improve your energy and support a healthy metabolism.
Strength training, in particular, along with adequate protein intake, helps to build more lean muscle, which can improve your metabolic rate. (20)
Taking a pill will not change the importance of practicing these healthy lifestyle habits.
If you are looking for ways to improve your health, consult with your medical doctor to determine the best plan for you.
Thanks for your feedback!
In a few words, please tell us how this article helped you today.
Please let us know how we can improve this article by selecting your concern below.
Thank You! We appreciate your feedback.
*
Please select at least one topic:
Please Note: We cannot provide medical advice. This feedback will help us continue improving your user experience on WellnessVerge.
Please Note: We cannot provide medical advice. This feedback will help us continue improving your user experience on WellnessVerge.
At WellnessVerge, we only use reputable sources, including peer-reviewed medical journals and well-respected academic institutions.