Why You Can Trust Us
Every article and review on WellnessVerge is thoroughly researched and fact-checked by licensed health professionals. Our editorial team is made up of registered dietitians and medical doctors.
Every piece of content is also medically reviewed to ensure accuracy and alignment with sound scientific evidence and medical consensus. We only use peer-reviewed journals and reputable medical sources to form our conclusions and recommendations.
We operate with total editorial independence, and our editorial policies ensure that your well-being comes first. Based on our rigorous research, we only recommend products that are worth considering. We always disclose any ads or partnerships with brands featured on our site.
GEM Vitamins Review: A Unique Take on Multivitamins
GEM is a multivitamin alternative designed to support the mind and body with just one bite. Its vitamins take on a whole-food approach to transforming your health.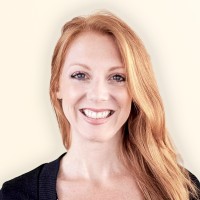 Medically Reviewed by
Natalie Olsen, MS, RDN, LD, ACSM-EP
Registered Dietitian, Certified Exercise Physiologist
Natalie is a registered dietitian, functional medicine practitioner and certified exercise physiologist with over 15 years experience in the health and wellness industry and holds a Master's degree in Human Nutrition and Functional Medicine through a collaborative program provided by the University of Western States and the Institute of Functional Medicine.

Pros

A convenient alternative to a gummy or pill.
Whole-food sourced ingredients.
No sugar added.
No fillers or artificial additives.
Easy subscription management with text messaging support.
Comprehensive ingredient list.

Cons

Slight aftertaste.
Pricier than traditional vitamins.
What Are GEM Vitamins?
GEM vitamins are a whole-food, plant-based multivitamin designed with 15+ food-sourced vitamins, minerals, and probiotics in just one bite.
Founder and CEO Sara Cullen created GEM after she was diagnosed with a micronutrient deficiency and began suffering from related health conditions.
Micronutrients are essential nutrients required by the body to carry out various functions needed to maintain health.
Research has found that about 92% of Americans are deficient in micronutrients. (1)
Under the belief that food is medicine, Cullen desired to make something radically different than what was available on the market to address this significant health crisis.
The goal was to use real food, avoid synthetic vitamins, and skip fillers such as corn, soy, and wheat.
GEM vitamins offer this solution.
The vitamins are made in small one-inch cubes that resemble a bite-size energy bar. They are free of fillers and are made up of whole-food sources.
Instead of powders, like the conventional vitamin pill, these tiny bars contain foods such as mushrooms, algae, turmeric, dates, pumpkin seeds, and more.
GEM vitamins contain non-GMO, organic, and sustainably sourced real food ingredients.
GEM offers three different vitamin bites.
1. Daily Essentials
Daily Essentials for balance and energy include:
Vitamin D: 20.1 mcg
Biotin: 30 mcg
Vitamin B12: 1.7 mcg
Vitamin B5: 2.7 mcg
Riboflavin: 0.5 mg
Thiamin: 0.4 mg
Magnesium: 201 mg
Niacin: 5.8 mg
Vitamin B6: 0.6 mg
Folate: 120 mcg
Iron: 1.8 mg
Potassium: 60 mg
Omega-3: 100 mg
Ashwagandha: 130 mg
Astaxanthin: 4 mg
Vitamin K2: 52 mcg
2. Immunity Essentials
Immunity Essentials for added immune support and digestion include:
Vitamin D: 27.1 mcg
Iron: 0.2 mg
Calcium: 10 mg
Potassium: 70 mg
Zinc: 4.1 mg
Curcumin: 250 mg
BetaVia Complete (dried algae): 383 mg
Probiotics: 2 Billion CFU
3. Sleep Essentials
Sleep Essentials for sleep and stress include:
Calcium: 10 mg
Iron: 0.6 mg
Potassium: 50 mg
Magnesium: 200 mg
GABA: 120 mg
L-Theanine: 200 mg
Valerian Root: 400 mg
Their scientific advisory board consists of a neurologist, registered dietitian, biomolecular nutritionist, herbalist, functional medicine doctor, and biochemist.
Evaluation of Claimed Benefits
When taken daily, GEM vitamins claim to address micronutrient deficiencies through the synergistic effect of their ingredients and support energy and immune health, combat stress, and lead to more restful sleep.
Micronutrient Deficiency
While GEM supplements do not have any clinical trials to support their effectiveness, they are made with clinically researched ingredients that may offer a convenient, flavorful, and effective way to boost your nutrient intake.
Research has shown that the intake of multivitamins may help prevent micronutrient deficiencies and reduce the risk of chronic disease. (2)
Further studies have found that using a multivitamin decreased the risk of micronutrient deficiency from 40% to 14%. (3)
Additionally, GEM emphasizes the increased benefit of their product due to the synergistic effect of their ingredients with their inclusion of whole foods versus synthetic vitamins.
Most supplements on the market use synthetic versions of vitamins and minerals.
Synthetic vitamins are made in a lab to be almost identical in structure to vitamins in their natural form,
However, they often lack the cofactors, phytonutrients, and enzymes naturally present in whole foods.
Research has found that these compounds may be critical in metabolizing vitamins and helping our body use them most efficiently. This effect is known as food synergy. (4)
GEM vitamins are unique in that they combine whole food sources to provide a variety of vitamins and minerals in their product line.
Keeping these food sources intact allows for the synergistic effect of nutrients, which may efficiently offer a solution for combating micronutrient deficiencies.
Summary
There are clinical studies to support multivitamins in addressing micronutrient deficiencies. Additionally, research supports the importance of food synergy in the optimal digestion and absorption of nutrients.
Energy
The Daily Essential line comes in peppermint, cacao, and lemon flavor and claims to support energy with B-vitamins, algae, and adaptogens.
B-Complex Vitamins
The Daily Essentials contain quinoa sprouts germinated with B vitamins to provide a comprehensive blend of B-complex vitamins.
B-complex vitamins include:
Thiamine (B1)
Riboflavin (B2)
Niacin (B3)
Pantothenic acid (B5)
Pyridoxine (B6)
Biotin (B7)
Folate (B9)
Cobalamin (B12)
B vitamins are necessary for energy production, blood cell formation, carbohydrate metabolism, and nerve function.
A deficiency in any B-complex vitamin may lead to fatigue, muscle weakness, headache, memory disorder, and brain fog. (5)
While deficiencies are uncommon in the United States due to fortified foods, they are more common among those following a strict vegan or vegetarian diet, specifically a deficiency in vitamin B12. (6)
GEM Daily Essentials contains 70% of the Daily Value of Vitamin B12.
While the Daily Essentials do not contain 100% of the Daily Value of B-complex vitamins, consuming GEM vitamins alongside a balanced diet can help to ensure you are meeting all your B vitamin needs.
Algae
GEM Daily Essentials puts a great emphasis on the health-promoting benefits of algae. They include chlorella and astaxanthin in their Daily Essential formula.
Chlorella is a green algae that contains vitamin D, vitamin B12, folate, and iron. (7)
Research has found a link between chlorella supplementation and improved cardiovascular benefits, stress reduction, immune health benefits, and antioxidant effects. (7)
Additionally, the vitamin D content of chlorella is unique in that there are not many food sources of vitamin D.
Vitamin D is a necessary nutrient required by many bodily processes.
Research has found that vitamin D deficiency is common and most often linked to fatigue and many illnesses such as dementia, cardiovascular disease, cancer, infectious disease, and more. (8, 9)
The Daily Essentials vitamin also includes astaxanthin.
Astaxanthin is an antioxidant that comes from red algae. It is what gives salmon and shrimp their pink color.
Studies report that daily ingestion may be beneficial in protecting against inflammatory effects of environmental stresses and may be helpful for health management. (10)
Additionally, astaxanthin is essential in assisting and protecting your mitochondria, the part of your cells responsible for energy production and performance. (11)
The algae included in the Daily Essential vitamin are an excellent addition that may support energy levels when combined with a healthy diet and physical activity.
Adaptogens
Adaptogens are specific herbs or mushrooms that are believed to have health benefits.
Curry leaves are an important adaptogen in India and the Ayurvedic system of medicine. They are regarded as a vegan source of iron. (12)
Research has found that iron deficiency is the most common deficiency worldwide, and symptoms include fatigue, headache, paleness, and weakness. (13)
Furthermore, research supports that appropriate supplementation in iron-deficient individuals may restore energy levels and improve cognition. (13)
GEM Daily Essentials contains 1.8 mg of iron, an appropriate amount for a multivitamin.
Many multivitamins have little to no iron due to the risk of overdose.
The average daily recommendation for iron is 8 mg for adult men older than 19 years and 18 mg for adult women. (14)
When combined with a well-balanced diet, Daily Essentials may help you achieve your daily iron needs and may be especially helpful for vegans and vegetarians.
Summary
The Daily Essentials GEM vitamin provides B-complex vitamins and is an excellent source of algae and adaptogens such as curry leaves, all nutrients that may help support energy production and prevent fatigue.
Immune Health
The Immunity Essential bites come in citrus orange flavor and include multiple ingredients that may promote immunity, including mineral salts, pumpkin seeds, and probiotics.
Mineral Salts and Pumpkin Seeds
The mineral salts and pumpkin seeds in GEM Immunity Essentials are an excellent source of zinc.
Research has shown zinc plays an essential function in the immune system. (15)
Additionally, an analysis of multiple studies found that zinc supplementation at the onset of a cold may shorten its duration. (16)
Each Immunity Essential bite contains 4.1 mg of zinc.
The recommended dietary allowance for zinc is 11 mg a day for men and 8 mg a day for nonpregnant women. (17)
Zinc deficiencies are uncommon in the United States but may be more common in those with gastrointestinal disorders and those who consume a vegan or vegetarian diet.
Supplementation may benefit individuals with low levels and during times of illness.
When combined with a healthy diet and lifestyle, GEM Immunity Essentials may be beneficial for added immune support during the cold and flu season.
Probiotics
The Immunity Essential GEM vitamins contain 2 billion colony forming units (CFUs) probiotics, specifically Bacillus coagulans.
CFU refers to the number of probiotics available in a product.
Research has shown that Bacillus coagulans may improve gut health and immune response. (18)
Most clinical data suggest that 10–20 billion CFU per day is sufficient in maintaining immune health. (19)
Other food sources of probiotics include:
Yogurt
Kefir
Miso
Sauerkraut
Tempeh
When combined with additional food sources of probiotics, GEM's Immunity Essential vitamin may provide a great way to increase your probiotic intake and support your gut health.
Summary
GEM vitamins offer Bacillus coagulans, a probiotic that may be beneficial in maintaining immune health. When combined with additional food sources of probiotics, the Immunity Essentials provides a helpful way to increase your probiotic intake.
Stress and Sleep Management
The Sleep Essential bites come in a chocolate cherry flavor formulated to help you combat stress and improve sleep.
The supplement contains multiple ingredients that may promote better rest and calmness, specifically GABA, L-Theanine, and valerian root.
GABA and L-Theanine
Research has found the GABA and L-Theanine mixture to have a positive effect on sleep quality and duration. (20)
Additionally, research notes that GABA may have immunity-enhancing effects when the body is under stress. (21)
Clinical data suggests that a mixture of 100 mg of GABA and 200 mg of L-Theanine may be an appropriate dose for sleep and stress, but the dose may vary around 100–200 mg for each. (22)
GEM Sleep Essential vitamins contain 120 mg of GABA and 200 mg of L-Theanine, a helpful amount to encourage sleep.
Valerian Root
It is estimated that 50 to 70 million Americans suffer from poor sleep, hindering daily functioning and negatively affecting health and longevity.
Valerian root is an herbal remedy often used for sleep and relaxation. Research has found that valerian root may improve sleep quality without adverse side effects. (23)
Research has found an effective range of 400 to 600 mg of valerian root to treat sleep-related issues. (23)
GEM Sleep Essentials vitamins contain 400 mg of valerian root.
When combined with additional stress reduction techniques, GEM Sleep Essentials may help improve sleep quality and restfulness.
Summary
GEM vitamins offer an adequate amount of GABA, L-Theanine, and valerian root. Both supplements have been well researched and are associated with better sleep quality and stress reduction without adverse effects.
Support for Claimed Benefits
Below is our summary of the evidence for the claimed benefits of GEM Vitamins based on the available research:
Supports micronutrient intake

4

/5
Supports energy production

4

/5
Supports immune health

4

/5
Supports stress reduction

4

/5
Supports better sleep

4

/5
Sides Effects and Dosage
All the ingredients in GEM vitamins are generally considered safe.
However, check with your practitioner before beginning supplementation if you are pregnant or breastfeeding, as some herbs may be harmful.
If you are on medications, always speak to your practitioner before adding a supplement to avoid potential interactions.
GEM vitamins are suitable for vegans, vegetarians, and anyone looking to fill in nutrient gaps.
Research has shown that even with a well-planned diet, it is not always possible for people to consume the recommended amounts of all essential micronutrients. (2)
GEM vitamins offer a great alternative to pills and gummies if you are looking for a whole-food approach and want to avoid fillers and ingredients such as corn, soy, and wheat.
The recommended serving size of each GEM vitamin is 1–3 bites daily.
The Daily and Immunity Essentials should be taken in the morning, and the Sleep Essentials should be taken an hour before bed.
The Sleep Essentials are safe for nightly use.
Each bite contains around 40 calories from 1.5 grams of fat, 5 grams of carbohydrates, and 1 gram of protein.
The nutritional values vary slightly per flavor.
Summary
GEM vitamin ingredients are generally considered safe but may not be suitable if you are pregnant, breastfeeding, or taking certain medications. It is always best to check with your practitioner before beginning any supplementation.
Cost and Where to Buy
GEM vitamins are available for purchase on the brand's website.
GEM offers a flexible subscription service to deliver the vitamins to your door every 28 days. You can choose a subscription for the Daily Essentials, Immunity Essentials, Sleep Essentials, or all three.
Monthly subscriptions are $55/month for 28 bites with free shipping, this amounts to less than $2 per bite.
If you choose the duo pack of Daily and Sleep Essentials, you will pay $99 monthly, with free shipping.
The Immunity Essentials must be purchased separately.
Once you have signed up for the subscription, you will receive a text message three days before processing your next shipment as this allows you to make any necessary changes or cancellations to your order.
You can choose to pause or skip shipments when needed.
However, once a charge has been processed, you will be unable to make a return, refund, or exchange.
Additionally, you can opt into their SMS concierge service to manage subscriptions for easy access and assistance.
How GEM Compares to Alternatives
GEM vitamins are unique in their whole-food approach. They offer a product different than a gummy or a pill and include an impressive list of ingredients.
While GEM is comparable to a daily multivitamin made from food sources, such as a MegaFood multivitamin, it is not as comprehensive.
It does not contain minerals such as copper, manganese, selenium, chromium, and iodine.
If you are looking for a more comprehensive vitamin supplement, MegaFood may be a better option.
Other supplements similar to GEM include Nourished vitamins and Athletic Greens.
Nourished Vitamins
Nourished vitamins are chewable vitamins designed for your personalized needs.
After a quick questionnaire on their website, a proprietary algorithm will recommend the seven nutrients best suited for you. The vitamins are sugar-free, eco-friendly, shelf-stable, and plant-based.
Nourished vitamins are designed to take once per day and can be taken anytime.
A 28 box of vitamins costs $65.99 for a one-time purchase, with free shipping. A monthly subscription will save you 20% and cost $59.99, delivering every 28 days. Your subscriptions may be canceled anytime up to 24 hours before your next order is processed.
Nourished vitamins are comparable to GEM because they offer nutrition in one bite. However, they do not have the same whole-food sources.
Nourished vitamins use extracts, possibly removing some of the efficacy of the nutrients in the process.
In comparison, GEM vitamins offer better ingredients, more closely resembling their natural state.
Athletic Greens
Athletic Greens (AG1) is a green powder that provides all of the vitamins and minerals of a typical multivitamin.
AGI is entirely plant-based, suitable for those following a vegetarian or vegan lifestyle.
The formula contains vitamins, minerals, herbs, mushrooms, antioxidants, digestive enzymes, and probiotics.
As a powder mixed with water, AG1 may be gentler on the stomach and more easily absorbed than the traditional, pill-based supplements.
The cost of AG1 is comparable to GEM vitamins, coming in slightly lower than GEMs duo pack subscription.
One-Time Purchase:
$99.00 for a 30-day pouch
$109.00 for a 30-day supply of travel packets
Monthly Subscription:
$79.00 for a 30-day pouch, which includes a storage jar and shaker bottle
$89.00 for a 30-day supply of the travel packets
AG1 has a 60-day money-back guarantee that allows you to initiate a complete refund if you are not satisfied with the product within 60 days of your purchase.
In comparing AG1 to GEM vitamins, AG1 has a more extensive ingredient list. However, they do not offer any products specifically related to sleep.
Read our full review of AGI here.
Summary
GEM vitamins are unique in their focus on combining whole foods in a bite-size bar. Nourished, a chewable vitamin, contains extracts versus whole food sources. Athletic Greens (AG1) offers a mixable powder with an impressive list of ingredients. AG1 may be helpful if you are looking for a comprehensive multivitamin, but they do not provide anything specifically for sleep.
Frequently Asked Questions
Are GEM vitamins organic and non-GMO?
GEM vitamins are entirely non-GMO, and ingredients are sourced organic whenever possible.
Most of their ingredients are organic and marked with an asterisk on the nutrition label.
Are GEM vitamins allergen-free?
GEM is entirely free of soy, gluten, dairy, and animal products.
The bites do not contain nuts except coconut, a tree nut.
However, they are processed on shared equipment with allergens such as nuts and wheat.
Can I change or cancel my subscription?
All subscription requests regarding flavor change, address adjustment, and cancellations must be made at least one business day before the next charge date.
The Bottom Line
GEM vitamins offer a new take on the traditional pill or gummy multivitamin with their one bite a day, whole-food supplement.
With their focus on the synergistic effect of whole foods, GEM vitamins mirror what is found in nature.
The small, bite-able supplement offers an impressive variety of vitamins and minerals that may help support energy, decrease the risk of micronutrient deficiency, improve immunity and promote better sleep.
As a dietitian, I recommend always prioritizing eating a diet high in whole, plant foods before turning to a supplement for best nutrition.
However, many adults are not eating enough fruits and vegetables required for optimal health. In this case, supplementing may be helpful.
If you do not enjoy taking pills or drinking powders, GEM vitamins may be a tasty and convenient way to boost your nutrition intake.
Thanks for your feedback!
In a few words, please tell us how this article helped you today.
Please let us know how we can improve this article by selecting your concern below.
Thank You! We appreciate your feedback.
*
Please select at least one topic:
Please Note: We cannot provide medical advice. This feedback will help us continue improving your user experience on WellnessVerge.
Please Note: We cannot provide medical advice. This feedback will help us continue improving your user experience on WellnessVerge.