Evidence Based Research
Our editorial team is made up of expert registered dietitians with extensive, real-world clinical experience who are highly trained in evaluating clinical research.
Best Plant-Based Meal Delivery Services of 2022, According to Dietitians
Plant-based meal kits are a great way to get started with eating a more plant-based diet. We reviewed a few of the options on the market to come up with our list of favorites for you to choose from.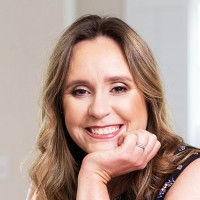 Medically Reviewed by
Ana Reisdorf, MS, RD
Registered Dietitian Nutritionist
Ana Reisdorf is a registered dietitian nutritionist with 14 years of experience in the field of nutrition and dietetics. She graduated from UCLA in 2002 with a degree in psychology and women's studies and completed her master's degree from Central Michigan University in 2010
WellnessVerge is reader-supported. When you make a purchase through links on this page, we may earn a commission. Learn More

Plant-based eating is becoming increasingly popular as people learn about the health benefits and potential environmental impact of reducing meat consumption.
Not everyone agrees exactly on what a plant-based diet is, but it's generally considered an eating pattern that primarily focuses on having more plants in the diet.
Examples of plant-based diets include vegan, vegetarian, pescatarian, or other diets limiting or excluding animal products.
Some people want to start eating a plant-based diet but feel it's difficult because they don't know where to start or how to cook healthy plant-based meals.
To make plant-based eating a bit easier — whether you're new to plant-based eating or have been plant-based for a long time — several companies cater to delivering meals to your doorstep.
Additional benefits of plant-based meal delivery services include:
You get pre-made meals or recipe kits delivered on a regular schedule that take some of the guesswork and effort out of preparing meals.
These services offer weekly menus that allow you to pick preferred meals, the quantity you'd like to have, and how often you want to receive them.
It is a convenient tool for people who hate grocery shopping, figuring out what to cook, or for people who want to try new flavors.
It can be a way to reduce food waste as they give you the exact portions of ingredients you need, with little to no required additions from your kitchen.
That being said, here are our top picks for plant-based meal delivery services currently on the market that you should consider trying.
Summary of Our Picks
Best Overall: Purple Carrot
Best Overall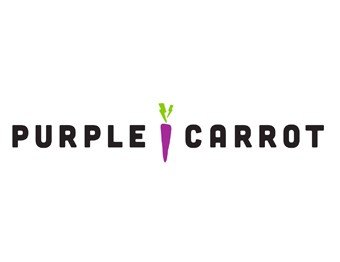 Pros
100% plant-based/vegan meal service
Has presented clinical study suggesting that it may be beneficial for weight loss and heart health
Variety in cuisines offered
Cons
Many meals available are time-consuming to make
May not be friendly to all allergy needs
"Extras" such as breakfast and lunch options are limited
Our Take
Purple Carrot is our top pick for a plant-based meal delivery service that's 100% vegan, especially if you're looking for dinner options.
Its meals may also be beneficial to promoting heart health and weight loss as a bonus.
It is somewhat lacking in its breakfast and lunch options and has only a few prepared meal options for people who don't want to cook.
There are also limitations on allergy accommodations, but the team at Purple Carrot is willing to help you with culinary tips to customize your meals.
This plant-based meal delivery service is best for vegans or those interested in plant-based dinners who like to cook at home. When I asked friends about their favorite plant-based meal delivery service, this was their top option!
The Experience
Purple Carrot stands out because it is a 100% vegan meal delivery service company that believes that plants have the power to transform people and the planet.
Its message is based on the benefits of a plant-based diet not only for personal health but also for reducing the environmental impact on the world.
Purple Carrot is one of the few plant-based meal delivery services that have clinical research to support its health benefits, particularly heart health.
A clinical study presented at the American Heart Association's 2020 Annual Meeting detailed the effects of plant-based delivery service (Purple Carrot) on cardiovascular risk. (1)
At the end of four weeks of having Purple Carrot dinners or a standard omnivorous box meal kit, individuals who had Purple Carrot had significantly decreased LDL cholesterol and experienced an average weight loss of 3.82 pounds.
In fact, people who received the standard omnivorous diet meal kit actually gained weight (average 0.87 pounds).
Purple Carrot offers 8 plant-based dinner options weekly that you can choose from, with a selection of meal kits or prepared meals for your convenience.
All of the recipes are developed by a culinary team headed by a chef to provide a variety of flavorful meals that come from different cuisines.
The meal kits are customizable to offer either 2 or 4 servings per meal, and you can order 2 or 3 meals per week.
All prepared meals are single-serving only, and you can choose to order 6, 8, or 10 meals weekly.
If you're on the 2-serving plan and choose not to customize your weekly box, you can default to receiving Gluten-Free, High Protein, Quick and Easy, or No Preference meals that will allow you to receive Chef's Choice meals.
In addition to ordering dinners from Purple Carrot, you can also purchase a limited selection of plant-based breakfasts and lunches, as well as add plant-based goods to your kitchen through their "Plantry" offerings.
There are some limitations to Purple Carrot's offerings when it comes to allergies.
The chefs at Purple Carrot are unable to omit specific allergens from their meals, but they do offer a gluten-free plan.
Consumers must otherwise look at the ingredient list for each recipe to see if a meal has any relevant allergens.
If you have questions about recipes or available meals, the support team can help answer them. The culinary team can also suggest alternative ingredients to be used in delivered meals.
People with severe allergies should be aware that Purple Carrot's foods are processed in distribution facilities that process wheat, gluten, nuts, and nut products.
Purple Carrot tries to use organic ingredients when possible but acknowledges that some ingredients may not be organic or non-GMO.
Purple Carrot delivers to the contiguous United States, but you should contact Purple Carrot to see if deliveries are available to your zip code.
Cost
Dinner meal kits: $9.99–$11.99 per serving
Prepared meals: $12.99 per serving
Breakfast items (4 servings each): $4.49 per serving
Lunch items (2 servings each): $8.99 per serving
Best Fully Prepared: Veestro
Best Fully Prepared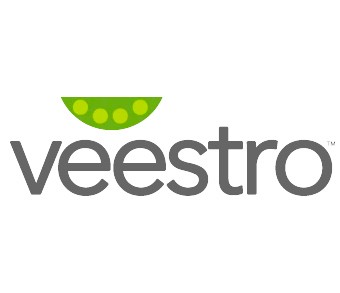 Pros
Offers both a regular a la carte plan and a weight loss plan
All meals are convenient prepackaged meals
Meals are 96% organic and free of preservatives
Cons
Heavy reliance on plant-based processed meats
May not be suited for individuals with allergies or celiac disease
Our Take
Veestro is an excellent plant-based meal delivery option for people who don't have time to cook but want healthy comfort foods at hand.
This meal delivery service may also be suitable for people wanting to lose weight by following a plant-based diet.
Veestro is by nature limited by being prepackaged and but you are able to change up your meal preferences at any time. Veestro is not suitable for people with specific allergies.
As a fully prepackaged meal service, it is slightly less costly than some other available services, even though nearly all of its ingredients are organic.
The Experience
Veestro is a meal delivery service that provides only prepackaged vegan meals that are good for people who are short on time but don't want to sacrifice healthy eating.
Their focus is on making plant-based eating an easier choice for people looking to slowly introduce plant-based foods into their diet or need a quick meal.
Veestro offers both an a la carte menu and a weight loss menu for customers to choose from. And you are able to mix recipes from different plans.
For each meal plan, you have the ability to add dietary preferences such as high-protein, nut-free, Kosher, gluten-free, or soy-free.
Many of the recipes on Veestro are styled after comfort foods from a variety of cultures, including foods like jackfruit jambalaya, taco bowls, country fried chicken, or veggie empanadas.
On the a la carte menu, you can choose between 63 meals for breakfast, lunch, and dinner in any combination to suit your needs.
Veestro's weight loss plan provides 3 meals per day for a 5-day or 7-day weekly meal plan. The meals are meant to provide approximately 1,200 calories daily, which may or may not be enough for someone to meet their needs for sustainable weight loss.
Before starting Veestro's weight loss plan, you should speak with your healthcare provider to see if this meal plan is appropriate and safe for you to follow.
Veestro offers gluten-free options, but it is not recommended for individuals who have celiac disease due to potential cross-contamination.
Veestro meals are produced in a facility that processes foods containing wheat, soy, nuts, and seeds. If you have a severe allergy to any of these, it may be better to find an alternative meal service with separate facilities.
Over 96% of the ingredients used in Veestro meals are organic, and none of the meals have preservatives, which may be appealing to those concerned about GMOs and food additives.
Veestro delivers to any physical address within the United States.
Cost
A La Carte Plan
The cost of Veestro's a la carte meals differ depending on how many meals you purchase at once. The best deal is getting 30 meals.
30 meals: $11.03 per meal
20 meals: $11.93 per meal
10 meals: $12.82 per meal
Weight Loss Plan
Veestro's weight loss plan is a bit costlier, given that you're getting meals for the entire day.
5-day plan with 15 meals: $178.95 ($11.93 per meal)
7-day plan with 21 meals: $250.93 ($11.93 per meal)
Best for Flexitarians: Sunbasket
Best for Flexitarians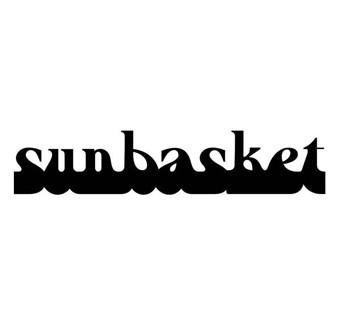 Pros
Good for vegetarians and people looking for ways to start introducing plant-based foods into diet
Ingredients are responsibly sourced and some ingredients are organic
Customizable for many dietary preferences
Cons
Vegan options are limited
Not available in all of contiguous U.S. and has some delivery limitations
May not be suited for individuals with allergies or celiac disease
Our Take
Sunbasket is suitable for vegetarians, pescatarians, and omnivores looking for plant-based meals or meat-containing meals balanced with vegetables.
Sunbasket, unfortunately, is not suitable for people who are 100% vegan. There are only a few vegan-friendly options on the menu, so they would be better suited for other 100% vegan services, such as Purple Carrot.
There are some additional limitations, including where they deliver and appropriateness for people with severe allergies.
Still, Sunbasket has an extensive list of options to carry you through all of your meals and snacks throughout the day, with attention to high-quality ingredients.
The Experience
Sunbasket is a meal delivery service focused on healthy, delicious, and easy-to-prepare meals made with farm-fresh ingredients.
This meal delivery service is not entirely geared towards vegetarians or vegans since there are meat options available.
However, there are several plant-based options available on the menu, and nearly all options with meat are balanced with a fair amount of vegetable sides.
Sunbasket offers Fresh & Ready Meals and Meal Kits that you can mix and match to meet your needs.
There are several options for your meal kits:
Classic Meal Kits
Pre-Prepped Meal Kits: includes prepared sauces and ingredients that are already chopped and measured
Chef's Table Meal Kits: includes premium proteins, unique ingredients, and unique flavor combinations
The executive chef of Sunbasket crafting new and exciting recipes is Chef Justine Kelly, who also happens to be the founder of the company.
All meal kits make 2–4 servings per cooked meal and take 20–60 minutes to prepare. You can order between 2–5 different meals per week.
Fresh & Ready meals serve one, and depending on the meal, they can be ready to eat in as little as 6 minutes in the microwave. You can order between 4–10 meals per week.
In addition to dinners, Sunbasket offers breakfasts, lunches, and snacks. Some options are appropriate for vegetarians and pescatarians, but others contain meat.
Compared to other meal-delivery services, Sunbasket offers the most extensive customization for lifestyle. You can choose between the following menus:
Paleo
Vegetarian
Lean & Clean
Gluten-Free
Carb-Conscious
Diabetes-Friendly
Pescatarian
Chef's Choice
Fresh & Ready
I was impressed by the number of healthy options available and appreciated the inclusion of a diabetes-friendly filter for recipes.
All recipes included on Sunbasket go through the executive chef and are reviewed and approved by a Registered Dietitian.
However, Sunbasket recipes are made in a facility that processes gluten and all major food allergens.
Gluten-free recipes are also prepared in the same facility that processes other meals, so they may not be appropriate for people with celiac disease, severe allergies, or severe gluten intolerance.
Sunbasket strives to use nearly all USDA-certified organic fresh produce, eggs, milk, and yogurt.
All seafood is wild-caught or sustainably raised, with options that are recommended Best Choice or Good Alternative by the Monterey Bay Aquarium Seafood Watch® program.
Their meats are also responsibly and sustainably raised, with some organic meat and poultry options.
Sunbasket is available to most zip codes in the United States, with some exceptions. Some areas may have limitations in delivery windows available.
Cost
Fresh & Ready Meals: As cheap as $8.99 per meal if getting 10 meals per week and cost up to $11.99 per serving if only getting 4 meals weekly.
Meal Kits for 2: Cost $10.99 per serving for 5 meals per week, or $14.99 per meal if only purchasing 2 meals weekly.
Meal Kits for 4: Start at $10.99 per serving for 5 meals per week and go up to $11.99 per serving if only purchasing 2 meals weekly.
Chef's Table Meal Kits: Include an additional surcharge per serving.
Best On-The-Go: Daily Harvest
Best On-The-Go
Pros
Meals contain high-quality organic ingredients without fillers
Has many options for breakfast and snacks
Easy to manage subscription through website and app
Cons
Weekly or monthly cost of box may be extremely variable depending on items chosen
Flavors and meal options may not be appropriate for kid's palate
Meals are generally light, so they may not be filling for all people
Our Take
Daily Harvest is an excellent plant-based meal delivery service for people looking for light, vegan meals that are easy to prepare.
All of their meals are gluten-free and dairy-free, which is an advantage that some other plant-based services don't have, but there is still a risk of cross-contamination in their production factory.
This service may not be suitable for families with children due to unique flavor profiles, and may not be for the vegan looking for a lot of hearty options.
Still, this option seems like it would be perfect for an on-the-go breakfast or lunch to take the work out of finding an energizing meal when you're busy.
The Experience
Daily Harvest focuses on prepared and frozen foods to not only be convenient for your schedule but to lock in nutrients that can be lost naturally through ripening and air exposure.
Daily Harvest offers over 80 different vegan options built on fruits and vegetables that are good for any time of the day.
The full Daily Harvest menu includes smoothies, almond milk, entrée bowls, flatbreads, soups, oat bowls, chia bowls, frozen desserts, snacks, and lattes.
Plans are available based on how many items you want in your delivery, either 9, 14, or 24 items at a time.
Most Daily Harvest items are single-serving, but frozen desserts, lattes, and snacks have multiple servings per package.
You can choose to have your Daily Harvest foods delivered either weekly or monthly, and you can easily modify your delivery schedule or plan preference at any time.
Daily Harvest also offers an app to manage your account if you prefer not to use their website.
If you have special dietary needs, you can filter available options, including keto, low-carb, paleo, high-protein, low-calorie, low-sugar, vegan, and gluten-free.
There are even options to filter for ingredients that you like or dislike.
Daily Harvest goes beyond simply listing the ingredients for their recipes and includes some additional nutrition information and benefits for notable ingredients.
Out of nearly all of the plant-based meal delivery services I've looked at, Daily Harvest has one of the best breakfast selections I've seen.
This brand is also great for people who want to have a light lunch or any light, plant-based meal or snack throughout the day.
Daily Harvest's smoothies, meals, and snacks are made of 95% organic ingredients and are free of fillers, gums, refined sugars, harmful oils, stabilizers, and other artificial ingredients.
All of Daily Harvest's foods are dairy-free and gluten-free, but some items do contain soy. Individual items cannot be modified to meet dietary needs.
Daily Harvest's foods are made in a facility that processes dairy, nuts, soy, and gluten, so be aware of potential cross-contamination.
Cost
The entire Daily Harvest menu is between $5.99–$8.99 per item.
You can choose to have a subscription for:
Small box: 9 items
Medium box: 14 items
Large box: 24 items
Medium and large boxes have a discount of $10 and $20, respectively. The total cost of your box will depend on which kinds of items you choose.
Best for Families: Green Chef
Best for Families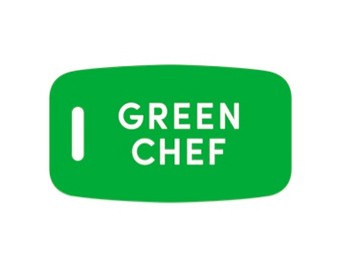 Pros
Meals can serve up to 6 people in a household
Contains organic ingredients
Cons
Weekly costs could become expensive for large families
Does not offer options for breakfast, snacks
Our Take
Green Chef is a healthy meal delivery service for various dietary lifestyles and gives equal attention to all dietary patterns available on the website.
This plant-based meal delivery service is great for families who have up to 6 people, and the meals do not require a significant time commitment.
There are downsides. As with most other meal delivery services, meals cannot be customized to exclude specific allergens.
There is some flexibility in that ingredients are individually packaged, and you may be able to replace items with things in your own kitchen if feasible.
Overall, Green Chef is still a good choice for an easy-to-use healthy meal delivery service.
The Experience
Green Chef is a healthy meal kit delivery service that provides a variety of easy-to-follow meal plans for every lifestyle.
Green Chef offers three meal plans that are chef-developed:
Keto + Paleo
Balanced Living
Plant-Powered
The Plant-Powered menu is perfect for vegetarians and vegans, and there is a new menu of 9 different items every week.
If you're a pescatarian or looking to switch up your protein sources, the Balanced Living meal plan offers a mix of vegetarian, seafood, and meat dinners. You can also choose to opt-out of specific proteins on the Balanced Living plan.
I like that the types of meals between the Balanced Living and the Plant-Powered meals overlap, so it makes choosing plant-based meals a regular option instead of an anomaly.
All dinners are easy to prepare since all ingredients are pre-measured, and many are prepped, including sauces and marinades. Most meals take about 30 minutes to make.
You can purchase meals that serve 2, 4, or 6 people at once and have 3 or 4 meals sent to your home weekly.
Green Chef is great for families because it was one of the only services that I found offering meals that could make up to 6 servings without a significant time commitment.
Only the Keto + Paleo meal plan is certified Gluten-Free. All meals contain meat or limited amounts of seafood, so it would not be appropriate for vegans or vegetarians.
Green Chef cannot customize meal plans for food preferences or allergies, but recipes posted online will show a full list of ingredients and allergens.
Because of the individual packaging of ingredients, Green Chef suggests that you substitute ingredients for suitable alternatives.
All ingredients are processed and packaged in a facility that also processes major food allergens. If you have a significant food allergy, you may want to find options that are processed in facilities free of these allergens.
Green Chef is a USDA-certified organic company with foods free of GMOs, pesticides, and antibiotics.
Cost
Meals from the Balanced Living and Plant-Powered meal plans cost between $10.49 to $11.99 per serving, depending on the meals per week and people served.
All Balanced Living and Plant-Powered meals serving 6 people cost $10.49 per serving.
Frequently Asked Questions
What are plant-based meal delivery services?
Plant-based meal delivery services are companies that provide subscriptions for regular delivery of premade meals or recipe kits focused on fruits, vegetables, and other plant foods to your door.
Are all plant-based meal delivery services vegan?
Not all plant-based meal delivery services are vegan. Some are vegan, vegetarian, or offer a mix of meals for meat-containing meal patterns.
Who are plant-based meal delivery services for?
Plant-based meal delivery services can be for anyone who wants to increase plant-based foods in their diet, try new recipes, have easy to prepare foods, or focus on their health.
What are the benefits of trying a plant-based meal delivery service?
Plant-based meal services reduce time spent grocery shopping, meal planning, and cooking. They can be convenient for people who may not want to cook regularly if they get prepared meals.
What are the downsides of trying a plant-based meal delivery service?
Plant-based meal delivery services may be costly, include foods that you dislike, have limited options, or not be appropriate for all allergies or dietary needs.
Can you lose weight using a plant-based meal delivery service?
With certain plant-based meal delivery services such as Purple Carrot or Veestro, it may be possible to lose weight.
Plant-based foods can be lower in calories and may generally promote weight loss in some.
How We Picked
For this review, we chose to look at a few key criteria for what makes a good plant-based meal delivery service — which you can use as a point of reference when deciding which one is the best fit for you.
Cost
While there may be an expected charge for the convenience of delivery, easy meal planning, and fewer cooking steps, you still want to choose an option that works for your budget.
Consider your current grocery costs and how a plant-based meal delivery service may lower or raise your grocery budget.
The number of servings and meals delivered per week can also influence your meal delivery costs, so think about how much food you and your household may need.
Subscription Flexibility
Meal delivery services should have the flexibility to meet your needs.
A good meal delivery service has options for how many meals you receive weekly and delivery times to meet your schedule, as well as easy ways to skip delivery weeks or cancel your subscription.
Variety of Recipes
How important is variety to you? Do you like getting meals from a particular cuisine, or are you open to trying international flavors?
In addition to cuisine variety, meal delivery services may offer recipes in a short cycle menu (such as recipes repeating every 2–3 weeks) or have menus that don't repeat for at least a month.
Consider the variety you want in a meal delivery service to avoid getting bored with the available menus.
Ease of Use
A meal delivery service only works if you actually use the products that are sent to you.
If you're not into cooking or are short on time, you may want to consider meal delivery services that give prepared meals that you can heat up in minutes.
Alternatively, if you like spending some time in the kitchen and learning new cooking techniques, a meal delivery service based on recipes may be more your style.
Nutrition
When you're choosing a meal subscription service, you should consider how nutritionally balanced your meals are.
This becomes especially important if you're relying on these meals for most or all of your daily intake.
People with chronic health conditions like high blood pressure or diabetes may want to consider services tailored specifically to meet their health needs.
Additional Things We Considered
Quality of Ingredients: In our assessment of ingredient quality, we considered if meals contained organic ingredients, used locally sourced or sustainably sourced ingredients, and had involvement with chefs or a trained RD for the best ingredient quality.

Adaptability for Dietary Needs: We looked for meal delivery services that had options to filter meals for dietary preferences, allergens, and health conditions.

Taste and Meal Diversity: For this measure, we looked at how many meals were available per week to choose from, whether weekly menus had new items on a regular basis, the inclusion of foods from different cuisines, and presence of unique flavors or "Chef's Special" meal options.

Nutrition: We wanted to know if selected services have a registered dietitian, nutritionist, or chef that structures the meals to be nutrient-dense and healthy. We also wanted to see if there was any stated focus on nutrition and reasons why certain foods were healthy.
The Bottom Line
Plant-based meal services are a convenient way to get healthy foods delivered to your door without the hassle.
While the cost may be a little high for convenience, it may be worth it to support a busy lifestyle or give yourself a helping hand with cooking.
When you're looking for a plant-based meal delivery service, consider the things that are important to you.
Cost, menu diversity, flavor, allergies and food restrictions, ingredient quality, nutrition, or even sustainability may influence your decision when choosing a service.
Even if you don't stick with a meal delivery service for long, you may get inspired to make new plant-based meals at home.
For further help with meal planning or learning how to balance your meals for flavor and nutrition, you can speak with a dietitian to improve your DIY skills in the kitchen.
Thanks for your feedback!
In a few words, please tell us how this article helped you today.
Please let us know how we can improve this article by selecting your concern below.
Thank You! We appreciate your feedback.
*
Please select at least one topic:
Please Note: We cannot provide medical advice. This feedback will help us continue improving your user experience on WellnessVerge.
Please Note: We cannot provide medical advice. This feedback will help us continue improving your user experience on WellnessVerge.
At WellnessVerge, we only use primary references for our articles, including peer reviewed medical journals or well-respected academic institutions.
Abstract 14055: Impact of a Boxed Meal Facilitated Plant-based Diet on Cardiometabolic Endpoints: A Clinical Trial

:
https://www.ahajournals.org/doi/10.1161/circ.142.suppl_3.14055