WellnessVerge is reader-supported. We may earn a commission when you make a purchase through the links on this page. Learn more about our process here.
Why You Can Trust Us
Every article and review on WellnessVerge is thoroughly researched and fact-checked by licensed health professionals. Our editorial team is made up of registered dietitians and medical doctors.
Every piece of content is also medically reviewed to ensure accuracy and alignment with sound scientific evidence and medical consensus. We only use peer-reviewed journals and reputable medical sources to form our conclusions and recommendations.
We operate with total editorial independence, and our editorial policies ensure that your well-being comes first. Based on our rigorous research, we only recommend products that are worth considering. We always disclose any ads or partnerships with brands featured on our site.
UMZU Floracil50 Review: Is It Worth It? Our Dietitian Explains
UMZU Floracil50 is an extra-strength probiotic for intestinal health and to prevent diarrhea. I would only consider this product for prolonged antibiotic use, not for general health purposes, due to its potent dose.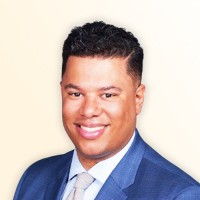 Medically Reviewed by
Anthony Dugarte, MD
Medical Reviewer
Anthony Dugarte, M.D., C.S.C.S. is a health and wellness writer and medical content reviewer. In addition to dedicating the last 8 years to medical research, Dr. Dugarte also has more than a decade of experience in strength and conditioning, nutrition, and rehabilitative exercise, as well as authoring and reviewing health and wellness-related content.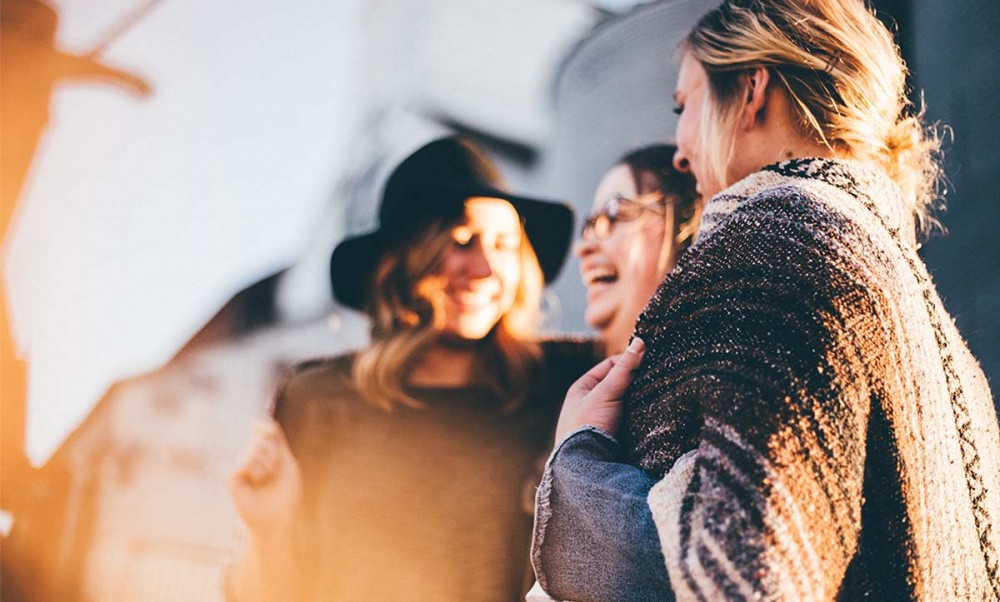 Pros

Convenient – doesn't require refrigeration
Some ingredient strains may be effective for digestion
High CFUs that may be more beneficial for certain conditions
60-Day money-back guarantee

Cons

May cause digestive upset
Not all claims backed by research
May not be appropriate for those who are immunocompromised
Limited information on ingredients on the website
What Is Floracil50?
Floracil50 is an extra-strength probiotic supplement made by a company called UMZU.
The probiotic strains are freeze-dried and preserved to keep the bacteria alive, so it reaches your gut for better absorption.
Probiotics are live beneficial bacteria claimed to improve gut health and immunity.
They support a healthy microbiome – the community of bacteria in our body that serves many bodily functions.
Floracil50 is designed to rebalance the bacteria in the gut to prevent diarrhea.
Floracil50 contains 50 billion colony-forming units, or CFUs, in each dose. The CFU count is a measure of the supplement's potency and the number of live bacteria present.
A typical probiotic supplement contains anywhere between 1–10 billion CFU's. Therefore, Floracil50 is considered a high-potency probiotic compared to most.
Floracil50 contains Lactobacillus and Bifidobacterium, two of the most common types of probiotic strains.
Evaluation of Ingredients
There is significant research on many of Floracil50's bacterial strains. Floracil50 contains a formula with several different strains, but the dose of each one is not on the supplement label.
One thing to note about research on probiotics is that probiotics behave in a strain-specific way. If the specific strain has not been tested, results from studies testing similar strains don't always apply.
The strongest research on probiotics is their potential to reduce antibiotic-associated diarrhea (AAD) in children and adults up to age 64. (1)
In fact, some strains may reduce AAD up to 51% in this population.
A study on Lactobacillus strains showed a reduction in diarrhea when given within 2 days of starting antibiotics. (2)
Bifidobacterium and Lactobacillus, found in Floracil50, may promote bowel regularity in those who struggle with constipation. (3)
However, for general immunity and those not on antibiotics, the benefits of taking Floracil50 are not as clear. Optimal dosages have not been established for certain conditions. (4)
Each strain found in Floracil50 has a different function:
Lactobacillus casei
A strain that may possess health benefits from dermatitis to cancer, but not specific to the claims for this product. (5)
Lactobacillus acidophilus
One of the most common strains added to probiotic-containing foods like yogurt.
One small animal study showed its potential to improve immunity. Although, it is questionable if this translates to humans. (6)
Lactobacillus plantarum
This strain has been shown to result in less digestive upset. It may show promise, particularly in those with gut disorders such as irritable bowel syndrome. (7)
Lactobacillus reuteri
A strain that may be effective in reducing intestinal inflammation, according to a 2018 research review. (8)
Lactobacillus rhamnosus
According to the manufacturer, this strain prevents bad bacteria from building up.
It has been well studied and may have potential in supporting immunity and in preventing digestive infections and diarrhea. (9)
Bifidobacterium infantis
As its name demonstrates, this strain holds more benefit for infants. (10)
It is not clear why it is part of a supplement for adults unless that adult was pregnant or breastfeeding.
Bifidobacterium longum
This is a bacteria that may help promote an overall healthier microbiome in the gut. (11)
Bifidobacterium breve
A strain of bacteria that has been studied in various children's diseases.
I was not able to find any research on this particular strain in adults.
Support for Claimed Benefits
Below is our summary of the available evidence for the claimed benefits of UMZU Floracil50 based on the available research:
Boosts intestinal health

3

/5
Reduces bad bacteria

3

/5
Prevents diarrhea

3

/5
Side Effects, Safety, and Dosage
The dosage of UMZU Floracil50 is one capsule per day, taken with a meal.
It contains 50 billion CFU's of probiotic strains and is therefore considered an extra-strength probiotic supplement.
However, according to the National Institute of Health, a higher CFU count doesn't necessarily mean it is more effective. (12)
What's more important is the effectiveness of the strains themselves. In fact, having a very high potency can actually cause digestive upset in some people.
The most common side effects reported are digestive upset, such as bloating and gas after starting this product. (13)
This is common with many probiotics but likely more so with a high-dose supplement like Floracil50.
Typically, these digestive symptoms begin to lessen after a few days of adjusting to the supplement.
My concern would be for those who are considered immunocompromised, such as those diagnosed with cancer, leaky gut, diabetes, or post-organ transplant.
This is because some study findings have demonstrated an increased risk of infection and sepsis from probiotics containing strains such as those present in Floracil50. (14)
I would therefore not recommend it for anyone with a compromised immune system or during pregnancy.
Before taking any supplements, I would suggest consulting with your primary care physician for personalized guidance.
Related: Best Probiotics of 2022, According to Dietitians
Cost
The cost for Floracil50 is $44.95 per month for a 30-day supply. However, you can save 15% through their subscribe-and-save program.
This particular product is not sold elsewhere and needs to be purchased directly from the company website.
There is a 60-day money-back guarantee return policy if you're not happy with your purchase.
This price is pretty comparable to the average price for a probiotic.
However, if you're planning on taking it for general health purposes and don't have any digestive issues, I would say it's not worth the cost.
Comparison to Alternatives
There are hundreds of probiotic supplements on the market, all containing a myriad of different types and numbers of strains.
Floracil50 is of a higher potency of 50 billion CFU's, while many other probiotic supplements contain fewer – between 1–10 billion.
Two other probiotic-containing supplements include Align and Bio Complete 3. Bio Complete 3 also contains prebiotic fibers, while Align does not.
While Floracil50 contains multiple strains of bacteria, both Align and Bio Complete 3 only contain one strain.
Align only contains one specific strain called Bifidobacterium longum infantis 35624 that is not present in many other probiotic supplements.
However, there have been multiple studies backing up the claims for digestive health. (15)
Align is similar in price to Floracil50, ranging from $43–$47 per month. Bio Complete 3 is more expensive at $69.95.
Out of all three products, there is some research to back up their claims, but most studies are small.
While several studies support the strain present in Align, not everyone may have a health need for that one strain.
I took a probiotic myself called Nature's Way Probiotic Pearls (1 billion CFUs) as I struggled with bloating and indigestion.
While I have not experienced any side effects, I have also not seen many benefits from taking them.
However, I have tried higher doses of probiotics that were over 30 billion CFUs in the past. I found these to cause significantly more digestive upset.
If your body is not used to taking probiotics, I would suggest starting with a lower dose such as 1–5 billion CFU's, then working your way up after a few months.
If I were to recommend a probiotic, I would search for a product that has been verified by a third party. For example, Member's Mark 10 Strain Probiotic is USP verified.
With a higher diversity of strains present, it may also be more likely to provide a wider range of benefits.
The Bottom Line
Each individual's microbiome is unique and therefore responds differently to probiotic strains.
Additionally, because this product is a higher dose, there is a higher likelihood of digestive upset from taking it.
Since it is an extra-strength product, I would only consider it if you have been on antibiotics for a prolonged period of time and if your body has already adjusted to taking probiotics at a lower dose.
I do appreciate that there are hundreds of research articles shared on the website. However, none are done specifically on the combination of ingredients in Floracil50.
If you are currently pregnant or are immunocompromised, I would steer clear of taking this supplement.
Otherwise, I would suggest consulting with your healthcare provider first if you're thinking about trying it.
Additional Tips
As a Registered Dietitian, I always promote a healthy diet first and foremost.
If you are looking to improve your digestion, consuming both prebiotic and probiotic-containing foods will be your best bet, with less risk for side effects.
On the contrary, I would also limit added sugars in your diet that can feed unhealthy bacteria, such as processed baked goods, flavored yogurts, muffins, donuts, or sweetened beverages.
If diet changes alone are not enough to address any digestive issues, I would consider a supplement containing both prebiotics and probiotics.
Since Floracil50 only contains probiotics and has not been third-party tested, it wouldn't be my first choice.
Depending on your individual symptoms, I would speak to your medical provider or registered dietitian to determine the best product for your needs.
Thanks for your feedback!
In a few words, please tell us how this article helped you today.
Please let us know how we can improve this article by selecting your concern below.
Thank You! We appreciate your feedback.
*
Please select at least one topic:
Please Note: We cannot provide medical advice. This feedback will help us continue improving your user experience on WellnessVerge.
Please Note: We cannot provide medical advice. This feedback will help us continue improving your user experience on WellnessVerge.
At WellnessVerge, we only use reputable sources, including peer-reviewed medical journals and well-respected academic institutions.