WellnessVerge is reader-supported. We may earn a commission when you make a purchase through the links on this page. Learn more about our process here.
Why You Can Trust Us
Every article and review on WellnessVerge is thoroughly researched and fact-checked by licensed health professionals. Our editorial team is made up of registered dietitians and medical doctors.
Every piece of content is also medically reviewed to ensure accuracy and alignment with sound scientific evidence and medical consensus. We only use peer-reviewed journals and reputable medical sources to form our conclusions and recommendations.
We operate with total editorial independence, and our editorial policies ensure that your well-being comes first. Based on our rigorous research, we only recommend products that are worth considering. We always disclose any ads or partnerships with brands featured on our site.
Dermal Repair Complex Review: Good Ingredients, Worth Trying If Other Options Don't Work
The ingredients used in Dermal Repair Complex have good research supporting their uses for improving your skin's appearance, but not all are in effective amounts.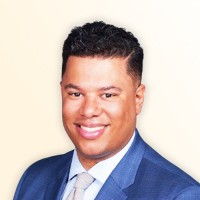 Medically Reviewed by
Anthony Dugarte, MD
Medical Reviewer
Anthony Dugarte, M.D., C.S.C.S. is a health and wellness writer and medical content reviewer. In addition to dedicating the last 8 years to medical research, Dr. Dugarte also has more than a decade of experience in strength and conditioning, nutrition, and rehabilitative exercise, as well as authoring and reviewing health and wellness-related content.

Key Highlights (TL;DR)
Dermal Repair Complex offers ingredients with good research that may improve visible signs of aging and slow down the aging process by supporting cell rejuvenation.
Not all of these ingredients are present in doses shown to be effective.
Based on scientific research on its key ingredients, you will need to use this product for at least 8 weeks to notice visible results. However, some studies showed results after 3–6 months of consistent use.
The ingredients in Dermal Repair Complex are generally safe when used as directed, with no reported adverse side effects.
This product is rated at 3.9 on Amazon, and the reviews are mixed. Some report that it was easy to use and effective, while others did not notice visible results to justify the cost.
If you are just beginning your journey with anti-aging supplements, we think there are better options. However, if other products did not produce the desired result, Dermal Repair Complex is worth a try.
Things Dermal Repair Complex Gets Right
It contains ingredients that have plenty of research backing the product's claims.
All ingredients are considered to be generally safe.
The product is backed by a 90-day money-back guarantee.
Important Considerations
The amounts of some key ingredients in the blend are not disclosed, making it difficult to determine if they're in effective amounts in this supplement.
You may need to take the product for at least eight weeks to notice visible results.
The B vitamins present in this supplement could be easily obtained from a balanced diet.
Dermal Repair Complex in a Nutshell
Dermal Repair Complex is an anti-aging supplement designed to reduce visible signs of aging and slow down the aging process "from the inside out" (on the cellular level).
The supplement includes many well-studied ingredients, including collagen and hyaluronic acid, that strengthen skin structure. This helps reduce wrinkles, moisturizes skin, and improves skin elasticity to reduce sagging.
It also uses B vitamins and several other antioxidants and plant compounds to support cellular rejuvenation.
Dermal Repair Complex was designed by Beverly Hills MD, and is part of their anti-aging skincare product line. The company was founded by Dr. John Layke and Dr. Payman Danielpour, two cosmetic surgeons and practicing physicians in Beverly Hills, CA.
How to Take It
To use Dermal Repair Complex, take 2 capsules daily with 8 fl oz. of water with a meal. The capsules are small and easy to swallow.
Tip: Before taking this product, take a photo of your face, neck, and hands for a benchmark. Then, compare photos every 2–3 weeks to see progress.

Buying Options and Cost
Dermal Repair Complex can be purchased directly from Beverly Hills MD at the following price point:
| | One-Time Purchase | Subscription |
| --- | --- | --- |
| 1 Bottle | $39.95 | $35.95 |
| 3 Bottles | $102 ($34/bottle) | $91.80 ($30.60/bottle) |
| 6 Bottles | $186 ($31/bottle) | $167.40 ($27.90/bottle) |
Shipping is free, and the product is backed by a 60-day money-back guarantee that gives you at least eight weeks to try the product risk-free.
This product is also available from Amazon, but make sure you verify the seller to avoid buying a knockoff.
The Research Behind the Ingredients Used in Dermal Repair Complex
The ingredients used in this supplement have good research showing how they may improve skin health and appearance, which matches up with the brand's claims. However, our concern is related to the product's proprietary blend, which does not disclose the amounts of some of the ingredients, which are likely in smaller amounts than what was considered effective in the studies we've reviewed.
In addition, while the seven B vitamins used in this supplement have excellent research in their role for skin health, they can also be obtained from your diet, including certain types of meat, fish, poultry, eggs, greens, and more.
See Supplement Label
A serving size is 2 capsules, and each container comes with 30 capsules.
Vitamin A (as retinyl palmitate): 300 mcg RAE
Thiamin (as thiamin mononitrate): 10 mg
Riboflavin: 10 mg
Niacin (as niacinamide): 50 mg
Vitamin B6 (as pyridoxine HCl): 10 mg
Folate: 1,333 mcg DFE
Biotin: 2,500 mcg
Pantothenic Acid (as D-calcium pantothenate): 20 mg
Dermal Repair Complex Blend: 620 mg (Hydrolyzed Collagen, Saw Palmetto Fruit Powder, MSM (Methylsulfonylmethane), Wild Yam Root Extract, Hyaluronic Acid (as Sodium Hyaluronate), Silica
Below we discuss the research of each ingredient.
Vitamin A
Vitamin A is an antioxidant that helps reduce the appearance of fine lines and wrinkles by supporting collagen production. Retinoids, including retinol, are manufactured forms of vitamin A and can be found in many skincare lines. (1)
Retinol is a popular ingredient used in skin care products because it can accelerate skin renewal and reduce the appearance of wrinkles, fine lines, and age spots.
When used topically, vitamin A can effectively stimulate collagen production and reduce wrinkles. A 2015 study found that retinol and retinoic acid increased skin thickness over 4 weeks leading to a visible reduction in wrinkles. (2)
B Vitamins
The B vitamins are necessary for almost every activity within the body. They help convert food into energy and play an important role in the nervous system, muscle functioning, skin, and hair. B vitamins may benefit the skin by encouraging cell renewal, leading to softer and smoother skin. Dermal Repair Complex contains seven B vitamins in its formulation.
Hydrolyzed Collagen
Collagen is the most plentiful protein in the human body. It is found in the skin, bones, joints, muscles, hair, and nails. As people age, normal collagen production decreases, leading to common signs of skin aging, including wrinkles, dullness, and sagging.
Collagen supplementation has been widely studied for its anti-aging benefits. In one study, oral collagen supplements helped increase the participants' skin elasticity, hydration, and dermal collagen density. Another study showed that taking collagen supplements daily for 12 weeks reduced wrinkle depth by 27% and increased skin hydration by 28%. (11, 12)
​​Saw Palmetto
Saw palmetto is a palm tree native to eastern regions of the United States. This supplement has been used to treat alopecia (hair loss), hirsutism (excessive female body hair), and acne.
Saw palmetto suppresses the hormone dihydrotestosterone (DHT), which can lead to hair loss and acne. However, there is very little evidence to support saw palmetto's use in helping to reduce the signs of aging skin. (13)
Methylsulfonylmethane (MSM)
MSM is a naturally occurring compound produced by the body and can also be made in a lab for use in supplements. MSM can be found in skin care products as it plays a role in the body's ability to produce collagen.
In one study, researchers found that MSM supplementation benefits skin health mainly by reducing fine lines and wrinkles. (14, 15)
Wild Yam Root Extract
Wild Yam has been used for centuries as alternative medicine and is traditionally used to treat arthritis and other hormonal conditions.
Specifically, this ingredient has been used to treat anti-aging effects on the skin due to wild yam's anti-inflammatory properties, including diosgenin. (16)
Hyaluronic Acid
Hyaluronic acid is a compound found naturally in the body. Hyaluronic acid helps bind water to collagen in the skin, making the skin plumper and more hydrated. As people age, they lose collagen and hyaluronic acid, which can lead to drier, duller-looking skin.
One study found that using products with hyaluronic acid showed promising results for skin tightness, skin elasticity, and wrinkle reduction. Another study suggested that oral hyaluronic acid can prevent wrinkles and help to improve skin luster and suppleness. (17, 18)
Silica
Silica is found in our tissues and skin and is the third most abundant element in our body, following iron and zinc. Silica supports collagen production, which declines as we age and is essential to maintaining a youthful appearance. (19)
Safety Considerations
We found no reported safety concerns for the ingredients found in Dermal Repair Complex. So, if taken as instructed, it should be generally safe.
Although rare with saw palmetto, some may experience minor side effects such as digestive and headache. Also, if you're pregnant or breastfeeding, you should not take supplements containing saw palmetto. (20)
The brand's products are third-party tested to ensure quality and safety.
Speak with your doctor before starting any new supplement, including Dermal Repair Complex.
Comparison to Other Alternatives
Many anti-aging supplements are on the market, each working differently. Dermal Repair Complex is unique because it aims to address the visible signs of aging and slow down the aging process at the cellular level. There are not many products like that. However, the downside is that some key ingredients may not be present in high enough amounts.
For example, strong evidence supports hydrolyzed collagen use to help reduce signs of aging skin. But Dermal Repair Complex has a very small amount. In comparison, two other well-known collagen brands, Vital Proteins Collagen Peptides and Neocell, provide adequate amounts of both collagen and hyaluronic acid. However, they're missing some of the ingredients that target aging at the cellular level, as Dermal Repair Complex does.
If you want to try products that target aging at the cellular level, brands like Tru-Niagen, Thorne, and Elysium offer great options. These products improve cellular health, which may result in healthier-looking skin. However, because these products don't have specific ingredients that target visible signs of aging, results may not be visible for a while.
Where does this all leave you? Starting with a collagen/hyaluronic acid supplement is a good idea. If you do not achieve the desired results, looking at a more comprehensive supplement like Dermal Repair Complex is worth considering.
Explore Some Other Reputable and Worthy Brands
Tip: Read this article to learn more about what to look for in an anti-aging supplement and get additional product recommendations for your anti-aging health goals.
Thanks for your feedback!
In a few words, please tell us how this article helped you today.
Please let us know how we can improve this article by selecting your concern below.
Thank You! We appreciate your feedback.
*
Please select at least one topic:
Please Note: We cannot provide medical advice. This feedback will help us continue improving your user experience on WellnessVerge.
Please Note: We cannot provide medical advice. This feedback will help us continue improving your user experience on WellnessVerge.
At WellnessVerge, we only use reputable sources, including peer-reviewed medical journals and well-respected academic institutions.