Why You Can Trust Us
Every article and review on WellnessVerge is thoroughly researched and fact-checked by licensed health professionals. Our editorial team is made up of registered dietitians and medical doctors.
Every piece of content is also medically reviewed to ensure accuracy and alignment with sound scientific evidence and medical consensus. We only use peer-reviewed journals and reputable medical sources to form our conclusions and recommendations.
We operate with total editorial independence, and our editorial policies ensure that your well-being comes first. Based on our rigorous research, we only recommend products that are worth considering. We always disclose any ads or partnerships with brands featured on our site.
Nurish by Nature Made Review: Pros, Cons, and Comparison
Nurish is a quiz-based personalized vitamin service. While it is an affordable and widely available service, it is not clear who the professionals are behind the personalized supplement recommendations.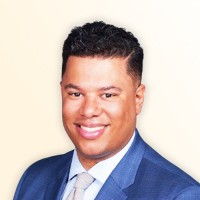 Medically Reviewed by
Anthony Dugarte, MD
Medical Reviewer
Anthony Dugarte, M.D., C.S.C.S. is a health and wellness writer and medical content reviewer. In addition to dedicating the last 8 years to medical research, Dr. Dugarte also has more than a decade of experience in strength and conditioning, nutrition, and rehabilitative exercise, as well as authoring and reviewing health and wellness-related content.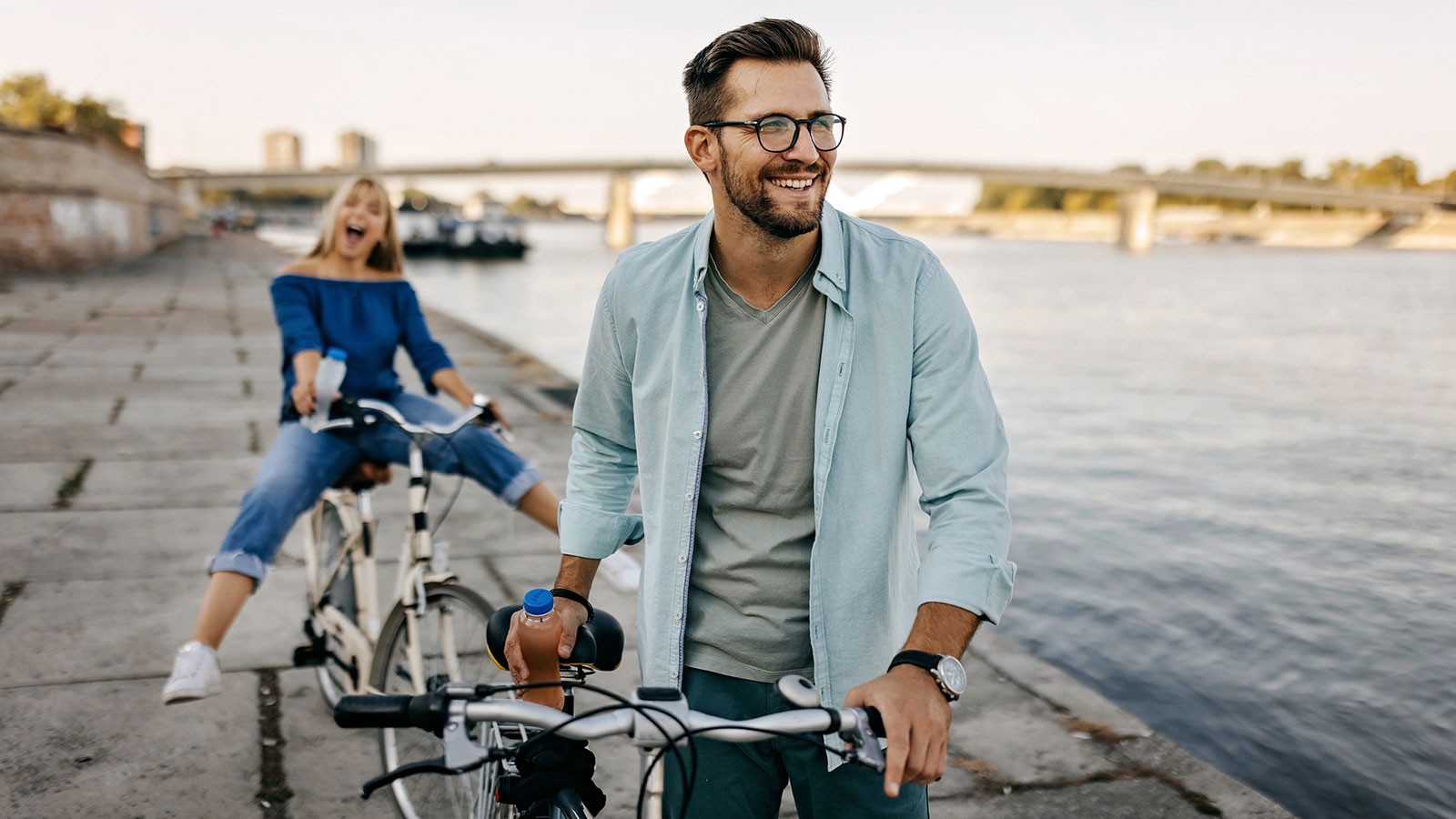 Pros

Reputable company
Affordable price
Products are USP verified
Available nationwide at Walgreens

Cons

Unclear who developed the quiz
No professionals available for questions
Limited information about why products were selected
Does not check for supplement-drug interactions
What Is Nurish by Nature Made?
Nature Made by Pharmavite is a well-established dietary supplement company founded in 1971.
They carry a wide range of dietary supplements and are well known for the quality and scientific backing of their products.
Nature Made by Pharmavite is unique because of its consistent focus on scientific research, clinical trials, and a rigorous Supplier Code of Conduct. Due to this, their products are available at most retailers nationwide. (1)
Nature Made was the first supplement brand to have products verified by the United States Pharmacopeia (USP), an independent organization that verifies the quality, purity, and potency of dietary supplements.
They are also the number one brand recommended by pharmacists.
Nurish is Nature Made's version of a personalized vitamin subscription service. It is a great way to try Nature Made products without committing to purchasing multiple products to see what works for you.
How Nurish Works
To begin your monthly vitamin subscription, you start by taking a quiz. The quiz asks about your goals, diet, age, gender, and other lifestyle-related questions.
Once you complete the quiz, the website's algorithm recommends a variety of vitamins in a personalized monthly pack to help you achieve your health goals.
Nature Made's commitment to science, potency, and purity is likely why they have been such a successful dietary supplement company and why Nurish is a good option for a personalized vitamin service.
However, while Nature Made is well known for being research-based, the Nurish website only features one expert on their Science Leadership Team.
It is not clear from their website what other types of experts were involved in the development of the quiz or recommendations.
One unique feature of Nurish by Nature Made is that it is available to order through Walgreens, not just online.
While other personalized vitamin products have joined forces with national retailers, Nurish was the first to do this.
Overview of Nurish Product Line
Nature Made is a well-respected brand that has been around for many years. Their products are third-party tested for purity and potency.
Nurish carries over 30 products. These include:
Omega-3s
Multivitamins
Single vitamins and minerals
Herbal supplements
Probiotics
These are all the same quality you would expect from purchasing an individual supplement from Nature Made and are likely the same product, just repackaged into the Nurish daily packs.
My Experience with Nurish
I took the quiz and was recommended 5 different products. My main concerns are stress, sleep, and overall wellness.
The quiz recommended a multivitamin, omega-3, magnesium, vitamin D, and vitamin C.
I think these recommendations are a good starting place for me based on how I answered the quiz.
My main concern with the recommendations I received is that the multivitamin already contains vitamins C and D; therefore, I am not sure why I was recommended more of these nutrients.
There isn't a whole lot of information provided as to why these specific products were recommended.
If I was to take the multivitamin and the vitamin D recommended for me, I would be getting 6000 IU daily.
This is a high daily dose of vitamin D. I would be hesitant to recommend that most people take this much without a blood test or other type of clinical assessment.
If you have questions about your recommendations, there is a chatbox on the sales page that says "speak to our experts."
There is no indication of the qualifications of the experts answering the questions.
When I clicked on the box, it didn't seem to be a live chat but just a way to send an email to the company.
Side Effects and Safety
Based on how you answer the quiz, every person will receive a different recommendation; therefore, it is difficult to address the safety or side effects of every product.
My main concern is there is no drug-nutrient interaction check in the quiz. It is also not clear if there are true nutrition or health experts involved in answering customer questions.
It also concerns me that I was recommended such a high dose of vitamin D, a fat-soluble vitamin with a risk of toxicity. Unless I knew I was deficient in vitamin D, I would not recommend such a high dosage. (2)
Before taking any supplements, you should always speak to your doctor to make sure the products are right for you.
Cost
The monthly cost of Nurish can vary based on your recommended products. The range for each product is between $4 to $15 per month. This is very affordable for dietary supplements.
The total price you would pay would depend on the products you select. For the five products that I was recommended, the total cost would be $25 per month with free shipping.
This is an excellent deal when compared to other similar personalized supplement brands.
You can also remove or add products beyond your recommendations, which would change the monthly cost.
Purchasing personalized vitamin "packs" saves you money in the long run. With these pre-prepared packs, you don't waste money on products you don't like or need.
Most brands tend to reduce the cost of the products by 10% or more when you subscribe, which can also save you money.
How Nurish Compares to Alternatives
Personalized vitamin services are incredibly popular. These services provide confidence to consumers to help them select supplements that are right for them.
While Nurish does a good job identifying general health concerns, I think it lacks a few important features.
Persona, for example, checks for drug-nutrient interactions before making supplement recommendations. This is an important piece that is missing from the Nurish quiz.
Other companies, like HUM Nutrition and Persona, allow you to send a message or speak directly to a dietitian or other healthcare professional to ask questions about your recommendations.
Nurish has the online chat option, but it is unclear who is on the other end of that chatbox.
Finally, other companies like Baze or Ombre offer blood tests or microbiome testing before making recommendations for products. This ensures that the products are even more personalized based on your results.
Related: Top 7 Vitamin Subscription Services Compared
The Bottom Line
Nurish by Nature Made is a great option for people looking for a high-quality brand providing a personalized vitamin service.
The recommendations I received after taking the quiz were fairly basic and would be solid recommendations for those looking to start taking daily vitamins to improve general health concerns. But, it is best to speak to your doctor before taking any dietary supplements.
With Nature Made being so science-focused, I am surprised that Nurish doesn't offer more to customers in terms of professional support by a dietitian or other provider to answer questions about their products.
Overall, Nurish is an affordable and solid option for those looking to get started with dietary supplements.
A Word from Our RD
No matter how "personalized" a vitamin service might be, it cannot replace a consultation with a registered dietitian or your healthcare provider.
To truly identify deficiencies or other nutritional needs, lab work and a review of your health history are required. This can only be accomplished by working directly with a provider.
Even if you decide to take the supplements recommended by a personalized vitamin service, it is always best to speak to your doctor to be sure the recommendations are right for you.
Thanks for your feedback!
In a few words, please tell us how this article helped you today.
Please let us know how we can improve this article by selecting your concern below.
Thank You! We appreciate your feedback.
*
Please select at least one topic:
Please Note: We cannot provide medical advice. This feedback will help us continue improving your user experience on WellnessVerge.
Please Note: We cannot provide medical advice. This feedback will help us continue improving your user experience on WellnessVerge.