Why You Can Trust Us
Every article and review on WellnessVerge is thoroughly researched and fact-checked by licensed health professionals. Our editorial team is made up of registered dietitians and medical doctors.
Every piece of content is also medically reviewed to ensure accuracy and alignment with sound scientific evidence and medical consensus. We only use peer-reviewed journals and reputable medical sources to form our conclusions and recommendations.
We operate with total editorial independence, and our editorial policies ensure that your well-being comes first. Based on our rigorous research, we only recommend products that are worth considering. We always disclose any ads or partnerships with brands featured on our site.
Plexus Slim Review: Is It Safe and Effective for Weight Loss?
Plexus Slim is a powdered weight loss supplement claimed to help you shed weight and feel full longer. In reality, this is just another trendy supplement with limited evidence to back up its claims.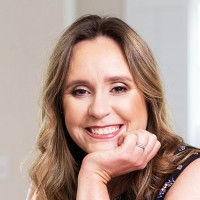 Medically Reviewed by
Ana Reisdorf, MS, RD
Registered Dietitian Nutritionist
Ana Reisdorf is a registered dietitian nutritionist with 14 years of experience in the field of nutrition and dietetics. She graduated from UCLA in 2002 with a degree in psychology and women's studies and completed her master's degree from Central Michigan University in 2010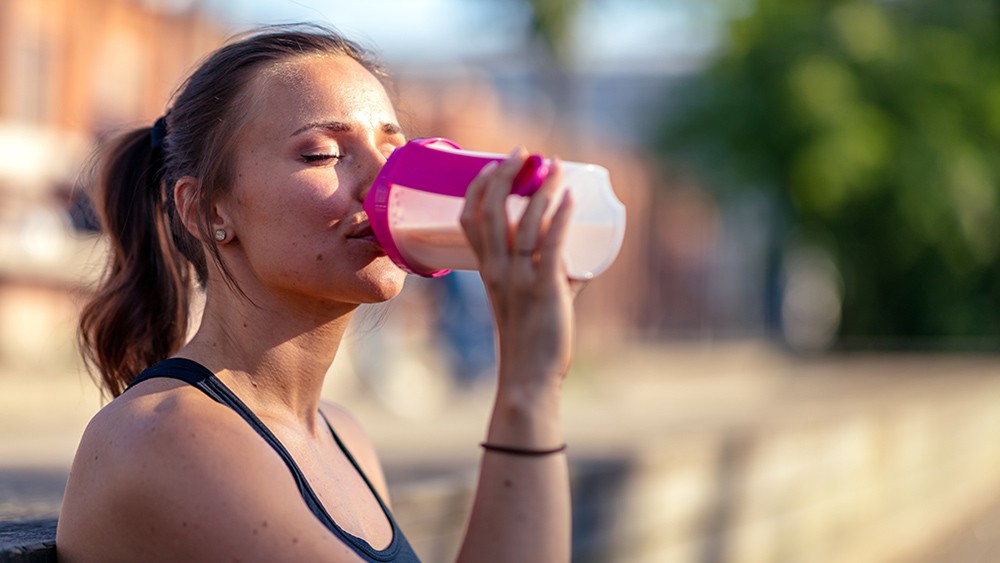 Pros

Only 15 calories
Gluten-free, vegan, non-GMO
60-day money-back guarantee
No artificial sweeteners or flavors

Cons

Very expensive
Only anecdotal evidence for ingredient blend
Contains a proprietary blend
May come with side effects
What Is Plexus Slim?
Plexus Slim is a powdered supplement claimed to help you lose weight. It is made in individual small packets that you mix with water.
Its official name is Plexus Slim Hunger Control due to its claimed benefits of reducing hunger.
It is otherwise known as the "Plexus pink drink" because when you mix the lemon, orange, and lime-flavored powder with water, it turns a pink color.
It is produced by a company called Plexus Worldwide.
While Plexus Slim Hunger Control is their most popular product, there are several other Plexus weight loss products and product combos that they make, including:
Plexus Slim MetaBurn
Plexus Balance
Plexus Block
Weight Loss Basics, Plus, and Advanced Combos - Lean Whey
Weight Loss Basics, Plus, and Advanced Combos - Lean Vegan
For this article, I will mainly be discussing the Plexus Slim Hunger Control but will briefly touch upon these other options.
When I say "Plexus Slim," I am referring to the Plexus Slim Hunger Control product.
Plexus Slim contains several single ingredients as well as a Plexus Slim Blend. Here are the claimed benefits:
Clinically demonstrated to help you lose weight
Helps reduce hunger
Supports healthy glucose (blood sugar) metabolism
Supports enhanced satiation and satiety
Supports hydration when mixed with water
However, many customer reviews of Plexus Slim say it's not worth the money.
The claim is that hunger control is achieved mainly from the polydextrose present in Plexus Slim. Polydextrose is a type of fiber that may increase satiety, which can help keep you full for longer. (1)
There have not been any direct studies on Plexus Slim and weight loss done to this date, but some studies have been done on its ingredients.
Evaluation of Ingredients
A single packet of Plexus Slim has:
Calories: 15
Total Carbohydrate: 8 grams
Fiber: 6 grams
Plexus Slim contains the following active ingredients intended to produce its desired effects:
Chromium (Chromium Polynicotinate), 200 mcg
Chromium is a trace mineral found in many foods. Some studies have investigated chromium's possible role in lowering glucose (blood sugar) levels by making the body more responsive to insulin.
The type of chromium found in Plexus Slim is called chromium polynicotinate, a combination of chromium and the B-vitamin niacin.
Chromium polynicotinate has been seen to be the most well-absorbed form of chromium. (2)
Study results on chromium and blood sugar have been inconsistent, and it seems to have a more significant effect on those who have diabetes or who have lower chromium levels to begin with. (3)
Additionally, the dose of chromium present in Plexus Slim is more than 500% above the daily value, which seems excessive.
Summary
A chromium deficiency is not common, so it's questionable what benefit supplementation has if your levels are already normal.
The dose of chromium present in Plexus Slim is also much higher than the daily value, posing the risk of toxicity.
Polydextrose, 6,250 mg
Polydextrose is a form of dietary fiber claimed to make you feel fuller and eat less.
Polydextrose is derived from non-GMO corn starch. Like most fibers, it is not fully absorbed in the body. Because of this, it is estimated to only contain about one calorie per gram.
A small 2012 randomized study showed those consuming at least 6,250 mg of polydextrose (the amount present in Plexus Slim) before a meal had increased satiety and a reduced appetite at the next meal. (4)
This also resulted in a decrease in calorie intake by over 200 calories.
Polydextrose contains prebiotics, which help to feed the health-promoting bacteria in our digestive tract.
There is new research that shows optimizing gut health may help regulate appetite and support a healthier weight. (5)
Summary
Polydextrose is a prebiotic fiber that may increase satiety and reduce calorie intake at meals, as seen in small studies.
The dose present in Plexus Slim is clinically tested; however, more extensive studies are still needed.
Plexus Slim Blend, 531 mg
This is a proprietary blend that contains four main active ingredients. A proprietary blend contains a combination of ingredients in unknown quantities since they are included as part of a total complex.
Green Coffee Bean Extract
Green coffee beans are coffee beans that have not yet been roasted.
They contain a higher amount of chlorogenic acid, a phytochemical said to be responsible for many of their possible benefits. Phytochemicals are health-promoting plant compounds.
The green coffee bean extract in Plexus Slim contains 50% chlorogenic acid and minimal caffeine.
Some of the potential benefits of green coffee bean extract include maintaining healthy blood sugar levels and aiding in body fat loss; however, the research studies on green coffee beans and fat loss have been small and short in duration. (6)
Summary
Green coffee bean extract has been seen to support fat loss in small studies, but findings are not consistently clinically significant.
The dose needed to produce these effects is unclear, or if the amount present in Plexus Slim is even in a clinically significant dose.
Garcinia Cambogia Fruit Extract
Garcinia cambogia is an extract that comes from a fruit tree in Southeast Asia. It contains a plant compound called hydroxycitric acid (HCA), which may decrease fat storage in the body and control appetite.
From a 2011 systematic review, those taking HCA experienced short-term weight loss. However, the amount of weight loss was not clinically significant. (7)
In addition, the dosage amounts given were also likely higher than what is present in the Plexus Slim blend.
Summary
Garcinia cambogia extract may support a modest short-term weight loss. More high-quality research is needed to determine the optimal dose and its long-term effectiveness in producing weight loss.
Alpha-Lipoic Acid
Alpha-lipoic acid is a fatty acid that also serves as an antioxidant and is said to support weight loss.
A 2017 research meta-analysis showed those taking an alpha-lipoic acid supplement experienced significant weight loss compared to placebo. (8)
However, most studies are short-term and have less than four months duration, so it is unknown if these effects will continue past that point in time.
Another 2018 research review showed these same results, up to a safe dose of 1200 milligrams per day. (9)
Summary
Alpha-lipoic acid is an antioxidant that may support short-term weight loss at 300–1,200 milligrams per day. Given its proprietary blend, it's unknown if the amount present in Plexus Slim is enough to produce this effect.
White Mulberry Fruit Extract
White mulberry fruit extract comes from a tree in certain parts of Asia. Some studies suggest it may improve blood sugar levels.
White mulberries are rich in several essential nutrients such as vitamin C, iron, and fiber.
For example, one small 2017 study of 24 people showed those who consumed 1,000 milligrams three times per day of white mulberry extract significantly reduced blood sugar levels after meals over three months. (10)
However, this dosage is significantly higher than what is likely present in Plexus Slim.
Summary
White mulberry extract may potentially improve blood sugar levels in high doses, supporting a healthy metabolism. However, the amount present in Plexus Slim likely doesn't come close to a clinically effective dose.
Support for Claimed Benefits
Below is our summary of the available evidence for the claimed benefits of Plexus Slim based on the available research:
Helps you lose weight

3

/5
Helps reduce hunger

3

/5
Supports healthy glucose metabolism

2

/5
Supports enhanced satiation

3

/5
Supports hydration when mixed with water

4

/5
Polydextrose may support weight loss and reduce hunger and satiety in doses similar to Plexus Slim's; however, only small studies have been done.
Other ingredients do not significantly impact weight loss or hunger in the dosages found in this product.
There is limited research on the impact of the ingredients on glucose metabolism.
Since the product is mixed with water, it does help support hydration.
Side Effects, Safety, and Dosage
The suggested dosage for Plexus Slim is one packet mixed with 12–20 ounces of water twice per day before meals.
There are a few potential side effects of Plexus Slim to make a note of, based on the ingredients present.
Firstly, the safety of supplementing with chromium is questionable at high doses. The amount present in Plexus Slim is over 500% more than the recommended daily value, which is a bit concerning.
Even though side effects are rare in the average person, there are a few instances where you may be more at risk. (11)
Chromium may interact with diabetes and thyroid medications. Those with kidney or liver disease may be particularly susceptible to adverse effects such as irregular heartbeats, sleep disturbances, and headaches.
Secondly, Plexus Slim contains caffeine. It comes from the green coffee bean extract as part of the proprietary blend.
Even though it is listed as only containing 2% caffeine, this may still be too much in caffeine-sensitive individuals.
Potential side effects from caffeine intake include impaired heart function, sleeplessness, and interactions with alcohol. (12)
While most potential side effects are mild, there are a few rare dangers of Plexus products.
There have been reports of gastrointestinal side effects like nausea, indigestion, and diarrhea from garcinia cambogia. There have also been a few rare instances of more severe side effects, such as liver failure. (13, 14)
Lastly, there is one rare report of a fatal event from an adolescent girl ingesting alpha-lipoic acid (ALA). This was only one single event and is likely due to the excessive dose of 6,000 milligrams in one day. (15)
This amount is considerably higher than what is present in Plexus Slim, as the entire complex itself only contains 531 milligrams.
Other than chromium, the other ingredients present in Plexus Slim are likely pretty low doses compared to what has been tested in the research.
However, many are part of the Plexus Slim blend, which does not tell you how much of each ingredient is present.
I usually avoid any product containing a blend because you are more in the dark on the actual individual doses.
Always speak to your medical doctor before starting this supplement, especially if you are taking medications, are sensitive to caffeine, or have a history of kidney or liver disease.
Cost and Where to Buy
Plexus Slim costs $90 for 30 packets, which is very expensive considering they recommend taking two packets a day.
If you're following their instructions to take two packets per day, you'll use 30 packets in two weeks, or over $180 in one month, and that's not pocket change.
There are other Plexus product options available as "bundles" on the website where you may be able to save some money by taking multiple products.
This is likely only worth it if you actually need those other products.
Plexus Slim is sold directly on the Plexus Worldwide website as well as Amazon.
If you do the month-by-month pricing, Plexus and Amazon's prices are the same. However, a subscribe-and-save option is available when ordering directly from Plexus at a 17% discount.
If you choose to purchase this product, I'd recommend purchasing directly from the manufacturer to get this discount as well as a 60-day money-back guarantee.
However, based on the lack of solid research to support the effectiveness of this product, I'm not sure it's worth the hefty price tag.
How Plexus Slim Compares to Alternatives
There are hundreds of weight loss products on the market, but Plexus Slim is by far one of the priciest.
The three most similar to Plexus Slim in their ingredients and intended benefits are Advocare Slim, Activeblendz Control, and TruFIX Drink.
Advocare Slim also contains chromium, green coffee bean extract, and caffeine. It is not a proprietary blend, and the label includes the doses of each ingredient, which I like to see.
ActiveBlendz contains a higher dose of garcinia cambogia and also includes Gymnema sylvestre, which may help support healthy blood sugar levels. (16)
TruFIX Drink has the most similar ingredient profile to Plexus Slim and contains chromium, polydextrose, green coffee bean extract, alpha-lipoic acid, and garcinia cambogia. It also has a proprietary blend.
I found it very difficult to find the TruFIX ingredient label compared to these others, and the proprietary blend dose is not listed.
Overall, all of these comparison products are less expensive than Plexus Slim.
Advocare Slim's pricing is still high at around $128 a month, but their labeling is more transparent than these other products, there are no proprietary blends, and you can clearly see how much of each ingredient is present.
However, it does contain a very high amount of garcinia cambogia, which may increase the risk of side effects. Yet, Advocare would be the product I would pick between these four.
Summary
While there are a lot of weight loss products out there, I really wouldn't recommend any of them.
This is because they either don't contain enough of what may be considered effective in the research or contain too much where the safety implications are not yet clear.
Frequently Asked Questions
What is Plexus Slim?
Plexus Slim is a weight loss powder supplement claimed to help you lose weight and reduce appetite.
Does Plexus Slim work?
It is unclear if Plexus Slim does what it says it does. The research is conflicting for some of the ingredients, and many of them are not present in clinically effective doses.
There are also no direct studies on Plexus Slim itself, which would be needed to prove its effectiveness.
Is Plexus Slim safe?
Because many of the ingredients are present in lower doses, Plexus Slim may be safer than some other weight loss products. However, more research is still needed, and everyone responds differently.
Plexus Slim poses the most risk for those who are caffeine sensitive, take diabetes or thyroid medications, or who have a history of liver and kidney disease.
Plexus Slim is also not recommended during pregnancy, breastfeeding, or in those with a history of an eating disorder, as taking a weight loss pill can worsen disordered eating thoughts and behaviors.
Does Plexus Slim contain caffeine?
Yes, there is 2% present in the green coffee bean extract. The total amount of caffeine is unknown as it is part of a blend. But based on the total dose, it is likely a small amount.
Those who are caffeine sensitive should still take caution and speak to their doctor before starting Plexus Slim.
The Bottom Line
While the thought of an effective weight loss pill sounds tempting, the reality is that Plexus Slim is not a proven product.
There are no direct studies on its effectiveness, and the ingredient doses present may not be high enough to produce any benefit.
More research is needed to confirm the safety and effectiveness of this product and Plexus products in general.
If you are thinking about trying Plexus products, seek the guidance of a trusted medical professional to outweigh the pros and cons.
Additional Tips
If you're struggling with weight, adopting healthier lifestyle habits will be your safest and most effective means of losing weight and keeping it off.
Eating a balanced diet rich in lean proteins, whole grains, and fiber has been shown to support healthy weight loss and reduce cravings.
Additionally, a combination of regular cardio and weight-bearing exercises will help you burn more calories, relieve stress, and improve your metabolism.
If you require individualized guidance, seek the advice of a registered dietitian who can personalize a weight loss plan for you.
Thanks for your feedback!
In a few words, please tell us how this article helped you today.
Please let us know how we can improve this article by selecting your concern below.
Thank You! We appreciate your feedback.
*
Please select at least one topic:
Please Note: We cannot provide medical advice. This feedback will help us continue improving your user experience on WellnessVerge.
Please Note: We cannot provide medical advice. This feedback will help us continue improving your user experience on WellnessVerge.
At WellnessVerge, we only use reputable sources, including peer-reviewed medical journals and well-respected academic institutions.