Why You Can Trust Us
Every article and review on WellnessVerge is thoroughly researched and fact-checked by licensed health professionals. Our editorial team is made up of registered dietitians and medical doctors.
Every piece of content is also medically reviewed to ensure accuracy and alignment with sound scientific evidence and medical consensus. We only use peer-reviewed journals and reputable medical sources to form our conclusions and recommendations.
We operate with total editorial independence, and our editorial policies ensure that your well-being comes first. Based on our rigorous research, we only recommend products that are worth considering. We always disclose any ads or partnerships with brands featured on our site.
Texas SuperFood Review: A Comprehensive Look into Its Effectiveness
Texas Superfood is a powdered fruit and vegetable juice concentrate supplement. I would not recommend this product due to the lack of transparency in nutritional value and lack of evidence for the product's claims.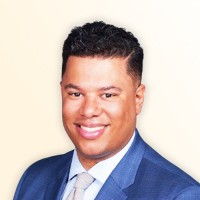 Medically Reviewed by
Anthony Dugarte, MD
Medical Reviewer
Anthony Dugarte, M.D., C.S.C.S. is a health and wellness writer and medical content reviewer. In addition to dedicating the last 8 years to medical research, Dr. Dugarte also has more than a decade of experience in strength and conditioning, nutrition, and rehabilitative exercise, as well as authoring and reviewing health and wellness-related content.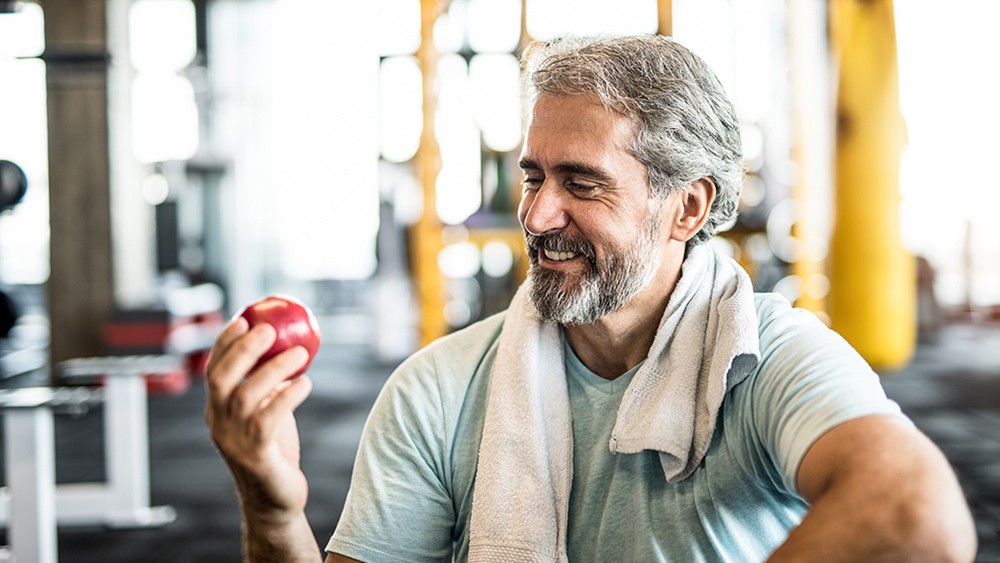 Pros

Product likely contains vitamins from some fruits and vegetables which may be beneficial to consumers who have a poor diet lacking plant foods.
Reviews on retail websites show some positive feedback from consumers.

Cons

There are no studies to back the claims of this product.
The nutrient content in this product has not been evaluated.
This product is not third-party verified.
What Is Texas SuperFood?
Texas SuperFood (TSF) is a vegan supplement that claims to contain the nutrition from 55 plant foods, digestive enzymes, and probiotics.
The label reads that it's a "proprietary blend," meaning they don't disclose how much of any ingredient is in their product. (1)
It comes in two forms, capsules and powder, both containing the same dehydrated, powdered juice ingredients. TSF also sells several other supplemental juice drinks on its website.
The product is made from the plants' cold-pressed juice (not the pulp). The manufacturer explains that their way of processing keeps nutrient value higher because the foods never reach temperatures above 106 degrees Fahrenheit.
The ingredients are grown, juiced, and processed in the U.S. and several other countries, then combined to form their product at their site in Texas.
The micronutrients in TSF are not listed on their label or anywhere on their website.
The website's Frequently Asked Questions section justifies this by stating that nutrient content in plants varies, so it's impossible to evaluate them properly.
The product is not third-party tested, so there's no way to ensure that the ingredients listed in TSF are actually what is in the product. (2)
Third-party testing is vital because, in the U.S., there is no governing body that checks supplemental products before they go on the market.
The website makes several vague claims on different pages, but the TSF homepage makes these specific claims:
Provides nutrient-packed natural nutrition to keep you going strong all day long.
Provides all the vitamins, minerals, and micro-nutrients your brain needs for optimal performance.
Provides your body with necessary micronutrients and vitamins to help you fall asleep faster and stay asleep longer.
While there are nutrients in foods listed on their label that can help provide these benefits, we have no way of knowing if there is enough in the proprietary blend to substantiate the claims.
To date, the company admits no studies have been performed on TSF to back these claims.
Evaluation of Ingredients
The Texas SuperFood label includes a long list of proprietary ingredients, including algae, plant foods, enzymes, and probiotics. In enough quantity, some of these ingredients have been shown to support some of TSF's website claims.
Algae
The two algae (spirulina and chlorella) have some nutrients that support brain health.
For example, 7 grams of spirulina contains 11% of the RDA of iron. Iron is needed to make hemoglobin in red blood cells, responsible for bringing oxygen to the brain. (3)
There's evidence that algae may work as a prebiotic, a substance we can eat that will benefit the good bacteria in our microbiome. (4)
Research shows there is a connection between microbiome and behavioral health, including anxiety and depression. (5)
In a review of studies, adequate zinc intake was positively associated with sleep duration. Just 6 grams of chlorella powder has 28% of the RDA for zinc, supporting the supplement's sleep claim. (6, 7)
However, we don't know how much algae are in the proprietary blend.
The USDA Nutrient Database uses 7 grams of spirulina (one tablespoon) as a serving suggestion, and one dose of TSF's is 6 grams for the entire 55 ingredients.
Summary
The algae in TSF may help support brain health, but the supplement likely does not contain adequate amounts.
Plant Foods
Some of the foods listed have nutrients shown to support brain health, including: (8)
Curcumin (turmeric)
Vitamin C (Brussel sprouts, broccoli, apples, tomatoes)
Vitamin E (asparagus, broccoli)
TSF's claim states that it has "all the vitamins, minerals, and micro-nutrients your brain needs for optimal performance."
However, at least three brain essential nutrients would be difficult to get in this supplement – choline, vitamin B12, and vitamin D.
Both choline and B12 are challenging to get in adequate amounts, even from whole vegan sources.
Vitamin D is also essential for brain health, and it's difficult to get enough from vegan food sources.
Concerning TSF's claim to support sleep, this study does indicate that higher fruit and vegetable intake improves sleep patterns. (9)
However, the study used whole fruits and vegetables, not powdered juice concentrate.
Summary
While plant foods generally have nutrients to support this product's claims, it's unlikely that the variety and amount available in TSF are adequate.
Enzymes
TSF lists nine enzymes on its product label: Amylase, Cellulase, Invertase, Papain, Protease, Lactase, Bromelain, Lipase, and Maltase.
Enzymes are proteins that help accelerate chemical and metabolic processes in the body.
Digestive enzymes help break down food into smaller molecules to be absorbed.
For example, amylase breaks starch into sugars, and proteases help break down large protein molecules.
A healthy human body makes most of the digestive enzymes it needs. In addition, some fruits and vegetables contain enzymes that may improve digestion.
It's unclear whether TSF adds additional enzymes or if they're listing the enzymes that naturally occur within the fruits and vegetables listed.
Scientists aren't sure how effective supplemental enzymes are because the stomach's acidic environment may damage them before they reach the small intestine. (10, 11)
Therefore, claiming a product has "enzymes" may not provide any additional benefit.
Summary
Because we don't know the product's sources, amounts, or the efficacy of supplemental enzymes in general, it is unclear if they would provide additional benefits.
Probiotics
TSF lists probiotics on the front label and at the end of their list of ingredients.
Probiotics are microorganisms that have been shown to offer health benefits to their host when consumed in adequate amounts.
The label no longer lists which probiotics are in the product. The benefits of probiotics are understood to be strain-specific, so it's unclear if this ingredient is helpful.
There is no information on the website or label to describe the processing or handling conditions of the probiotics, so it's unclear whether or not they are still viable once they reach the consumer.
It is recommended that probiotic supplements contain at least 1 billion colony-forming units for effectiveness. However, TSF does not list how much is in their product. (12)
Summary:
Because we don't know the strains, amounts, or viability of probiotics in TSF, it's unclear if they would provide any benefit.
Support for Claimed Benefits
Below is our summary of the available evidence for the claimed benefits of Texas SuperFood based on the available research:
Provides nutrient packed natural nutrition to keep you going strong all day long

2

/5
Provides all the vitamins, minerals, and micro-nutrients your brain needs for optimal performance

2

/5
Provides your body with necessary micronutrients and vitamins to help you fall asleep faster and stay asleep longer

2

/5
The claims made by the manufacturers are vague and difficult to assess with research due to the lack of transparency about what is in the product.
There is limited evidence that the specific nutrients in Texas SuperFood will help your brain perform optimally, help you sleep, or "keep you going strong" because the nutrients are not identified in the product.
Side Effects, Safety, and Dosage
Texas SuperFood has not been evaluated for safety or possible side effects in any studies. However, its individual ingredients do sometimes cause adverse reactions.
For example, the supplemental enzyme bromelain can cause gastrointestinal upset and diarrhea. (11)
Although adverse effects from probiotics are generally considered rare, safety studies are limited.
Some experts believe side effects are underreported and that we need to learn more about the microbiome before recommending probiotic supplements. (13)
Reported side effects from probiotics include nausea, gas, and diarrhea. More serious adverse effects include sepsis.
Keep in mind that we can't be certain how much of each ingredient is in Texas SuperFood for a complete evaluation of safety or side effects.
To take the capsules, the manufacturer recommends six capsules spread throughout the day and taken with meals.
To take the powder, the instructions state mixing one level scoop with 8–10 oz of water, juice, or a smoothie.
Summary
Texas SuperFoods is probably safe for most people, but this is difficult to assess when there isn't a full disclosure of their ingredient amounts.
Cost
On its website, the cost of Texas SuperFood Powder and Capsules is the same:
30-day supply: $59.95 ($2/day)
60-day supply: $110.30 ($1.83/day)
90-day supply: $152.88 ($1.70/day)
The brand offers further discounts and free shipping if you join the Subscribe and Save program.
The cost of Texas SuperFood is comparable or more expensive than other superfood supplements on the market.
The product has a 30-day, 100% satisfaction guarantee, allowing customers to return the product for a full refund minus shipping costs.
Customers must notify the company within 30 days of purchase and return the unused portion to get the refund.
How Texas SuperFood Compares to Alternatives
When I discuss supplements with clients, I try to avoid those that have not been extensively researched and do not have a third-party verification seal, as is the case with Texas SuperFood.
I, therefore, try to offer comparable alternatives that have more research to support their benefits.
Juice Plus+
Juice Plus+ is another supplement that offers condensed, powdered forms of fruits and vegetables. It has been the subject of several studies, which are provided on its website.
Juice Plus+ is also third-party verified by NSF, an independent not-for-profit company that tests supplements for quality, purity, and safety.
Juice Plus+ would be a better option compared to Texas SuperFood.
Athletic Greens (AG1)
Another plant-based green powder supplement on the market is Athletic Greens (AG1).
AG1 does a much more thorough job analyzing its product's nutrition content and displaying the vitamin and mineral information on the packaging.
AG1 is third-party verified by NSF for Sport, which gives me peace of mind that the product is free from contamination and contains what is stated on the label.
Without a subscription, AG1 costs $99 for a 30-day supply, or about $3.23/day. With a subscription, the cost is $79 for a 30-day supply (about $2.55 per serving). Shipping is $9 on all orders.
This is a lot more than TSF's $2/day price. However, I believe the NSF for Sport seal increases the value of a supplement, making AG1 a more reliable purchase.
Summary
Products that are third-party tested and fully disclose their ingredients are more reliable alternatives to Texas SuperFood.
Frequently Asked Questions
Is Texas SuperFood a food or a supplement?
Texas SuperFood is a supplement. Supplements are not regulated for safety like food in the United States.
The Dietary Supplement Health and Education Act of 1984 gives the Food and Drug Administration regulation over supplements only if it has been shown to cause harm to people after it has been on the market.
This lack of regulation is why so many healthcare professionals recommend opting for supplements, which are tested by third-party companies.
The supplement company optionally hires third-party testers to test their product for quality and ingredient purity before the supplement is sold to consumers.
Is Texas SuperFood safe for people with allergies?
The answer to this question is that it depends on the allergy. There are 55 listed ingredients in Texas SuperFood, and anyone who has an allergy to any of these foods should avoid the product.
Keep in mind that as a supplement, this product is not fully regulated by any governing body, and it is not tested by a third-party company for ingredient purity.
The product may have allergen contaminants that are not listed on the label. So I recommend that anyone with food allergies avoid this product.
Can Texas SuperFood replace my multivitamin?
Multivitamin nutrition content can vary widely because there is no standard definition for multivitamins.
If you compare two seemingly similar multivitamin supplements on your supermarket shelf, you will generally find at least a few differences.
It is unclear how much nutrition is offered in Texas SuperFood because they do not provide this information on the label. This makes it impossible to compare the nutrition content to a different multivitamin you might take.
For these two reasons, the answer is that there is no way to be sure if Texas SuperFood is a comparable replacement for your multivitamin.
The Bottom Line
While supplements are never a replacement for whole foods, juice supplement powders may be beneficial for people who don't eat enough fruit and vegetables or those who can't make time to prepare them.
Many people could benefit nutritionally from convenient, high-quality products.
However, I do not think Texas SuperFood is the answer, mainly because there isn't enough information disclosed about what is in the product.
Proprietary blends and lack of third-party testing make the product a risk for consumers.
There are too many unknowns and vague claims to fully trust Texas SuperFood as a dietary supplement.
A Word from Our Dietitian
I understand that it's difficult for many people to get the recommended intake of plant foods in their diets.
For those people, I recommend seeking the help of a registered dietitian to offer real solutions on how their individual diet might be improved. These suggestions might include:
Making daily fruit and vegetable smoothies
Planning daily fruit and vegetable snacks
Enjoying a colorful salad every day
Enlisting help from loved ones for accountability
If a client showed symptoms of needing digestive enzymes, I would refer them to their doctor for evaluation and possibly prescription medications or other recommendations.
Regarding probiotics, if a client has reason to believe that they need to balance their gut microbiome, I generally recommend getting probiotics from fermented foods before buying expensive supplements.
Probiotics can be found in many foods, including yogurt, kefir, and miso.
Before considering expensive supplements, keep in mind that most people can count on food as the most reliable nutrition source.
Thanks for your feedback!
In a few words, please tell us how this article helped you today.
Please let us know how we can improve this article by selecting your concern below.
Thank You! We appreciate your feedback.
*
Please select at least one topic:
Please Note: We cannot provide medical advice. This feedback will help us continue improving your user experience on WellnessVerge.
Please Note: We cannot provide medical advice. This feedback will help us continue improving your user experience on WellnessVerge.