WellnessVerge is reader-supported. We may earn a commission when you make a purchase through the links on this page. Learn more about our process here.
Why You Can Trust Us
Every article and review on WellnessVerge is thoroughly researched and fact-checked by licensed health professionals. Our editorial team is made up of registered dietitians and medical doctors.
Every piece of content is also medically reviewed to ensure accuracy and alignment with sound scientific evidence and medical consensus. We only use peer-reviewed journals and reputable medical sources to form our conclusions and recommendations.
We operate with total editorial independence, and our editorial policies ensure that your well-being comes first. Based on our rigorous research, we only recommend products that are worth considering. We always disclose any ads or partnerships with brands featured on our site.
Happy Mammoth Review: Is It Worth It? Our Dietitian Explains
Happy Mammoth sells natural supplements meant to balance your gut and hormone health. Their products contain many good ingredients, but the quality of recommendations and poor return policy makes this company seem in it for the money instead of their customer's well-being.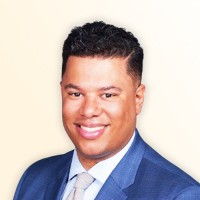 Medically Reviewed by
Anthony Dugarte, MD
Medical Reviewer
Anthony Dugarte, M.D., C.S.C.S. is a health and wellness writer and medical content reviewer. In addition to dedicating the last 8 years to medical research, Dr. Dugarte also has more than a decade of experience in strength and conditioning, nutrition, and rehabilitative exercise, as well as authoring and reviewing health and wellness-related content.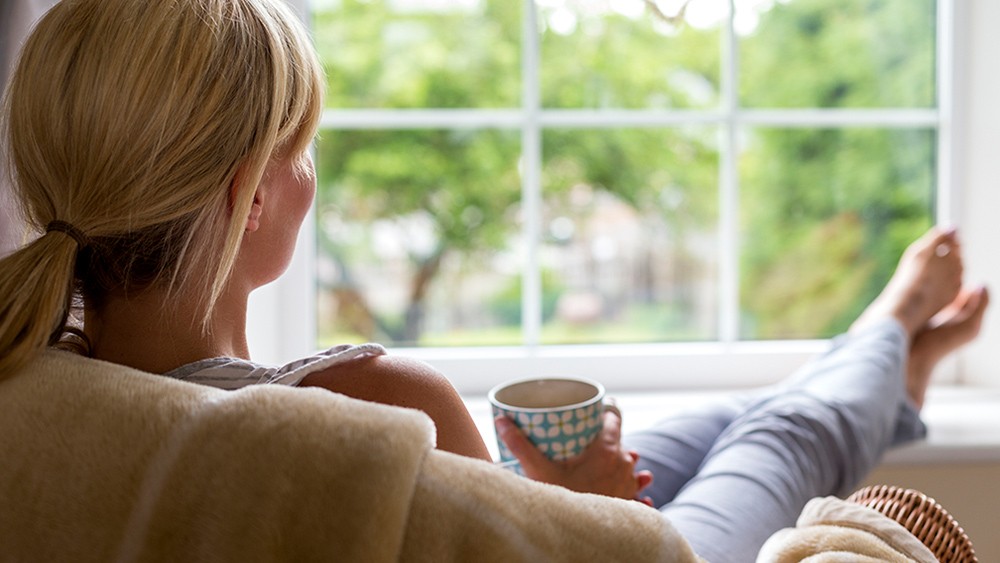 Pros

Product line is targeted towards multiple health concerns.
Ingredients in the products are included in clinically-relevant doses.

Cons

Products are expensive compared to alternatives.
Health recommendation quiz does not appear to give truly unique supplement recommendations.
Return policy is unnecessarily difficult and limited.
What Is Happy Mammoth?
Happy Mammoth is an Australia-based company that sells natural products formulated to adapt to your body's needs by targeting gut and hormone health.
Happy Mammoth's philosophy states that they are "dedicated to solving the most complex health problems that are still considered 'unsolvable' by many medical practitioners today."
The brothers James and Matthew Murphy created Happy Mammoth together in 2017 to help people heal their gut.
They also wanted to create a holistic product line that took into consideration all of the complex health challenges people go through as they age.
To help these brothers with this mission, Happy Mammoth has a Medical Review Board consisting of professionals in naturopathy, nutritional sciences, and medicine.
In this review, I will cover some of Happy Mammoth's most popular products, including New & Ultra Potent Hormone Harmony, Hormone Harmony PLUS, Ultra Absorb L-Glutamine, Prebiotic Collagen Protein, and Deep Sleep Mode.
Evaluation of the Quiz and Product Recommendations
To get your personalized health recommendations with Happy Mammoth, there is a free, 5-minute quiz that you can take.
The quiz is 47 questions and asks you about your digestive health, hormonal health, sleep habits, general health condition, food intake and cravings, energy levels, environmental factors, mental health, and more.
I took the quiz and here's what happened:
I answered the 47-question survey and thought it was very thorough in what it asked. In the end, I had to submit my email in order to get my results.
On the results page, I was given a Gut and Hormone Health Happiness Score out of 100. The score was broken down to Gut Health, Hormone Health, Lifestyle, and Mood, with bars for each.
In my initial score, I was told some information that made me question the validity of their quiz.
First, the website suggested that I could be suffering from gut health issues despite not indicating any digestive problems in my quiz. My Gut Health was also my highest (read here as "best") score.
I still received the recommendation to purchase the Ultra Absorb L-Glutamine for my gut health.
As I scrolled, I was then told, "Your score indicates that your hormones are severely imbalanced," and that I had "Urgent Recommendations" for their products.
The urgent recommendation was for the Complete Hormone Synergy System, which consisted of three products.
For best results, I was also recommended the Prebiotic Collagen Protein and Hormone Harmony Plus+ supplement.
If you're keeping count, I was recommended a total of 4 products/ systems that equal a total of 6 different supplements.
I then took the quiz a second time, changed a few of my answers to get a different and higher score, and was still recommended the same products.
It was a bit ironic considering their "About Us" page talks about not wanting one-size-fits-all solutions because "your needs and problems are UNIQUE!"
While going through this process, I felt like I couldn't trust the manufacturers due to the recommendations provided.
Their quiz was one of the more in-depth supplement quizzes I have encountered, but I don't know if it actually translated into meaningful and individual results.
Furthermore, the language used on the website was a classic example of fearmongering.
For the average person, being told that something was "severely imbalanced" and that you had "urgent recommendations" would drive you to want to take this product.
This is especially so because the targeted audience for these products is people who may have tried different health approaches with little results, and Happy Mammoth could appear to be a beacon of hope for them.
Overview of the Product Line
Happy Mammoth has products that are under five main categories:
Gut health
Hormone health
Detoxification and body rejuvenation
Anti-aging and beauty
Mood, clarity, and sleep
Some of the supplements overlap between categories, and there are 11 products currently available on their website.
Happy Mammoth reports that they use science-based ingredients and in their most bioavailable forms. Indeed, I was able to find that many of their products used standardized ingredients that were well-researched.
This brand also takes care to include clinically-studied doses of ingredients in their formulas so that you can be more likely to get results.
Many of the supplements are non-GMO, vegan-friendly, gluten-free, and free of artificial ingredients.
Happy Mammoth also reports that their supplements are "Gut-Friendly Certified," "Heavy Metal Certified," and 100% Natural Products. They have their supplements checked by a third-party testing facility, though that facility is unnamed.
Happy Mammoth's products do lack certification from other official third-party credentialing parties, such as the FODMAP Friendly certification.
Below is my review of their five most popular products.
New & Ultra Potent Hormone Harmony
This supplement in the Happy Mammoth line is designed to restore hormonal balance naturally, manage weight and digestion, and boost energy, desire, and happiness.
New & Ultra Potent Hormone Harmony is packed full of herbal extracts – fennel seed, maca root, chamomile, broccoli sprout extract, berberine, chaste tree, American ginseng root, Gymnema sylvestre, ashwagandha root, Rhodiola rosea, wild yam, and rosemary.
New & Ultra Potent Hormone Harmony contains many ingredients that can benefit hormonal health, mood, digestion, and weight.
Unfortunately, some of the ingredients have only animal studies or small clinical trials to support the effectiveness of their reported benefits.
Pros

Most ingredients may help reduce symptoms related to hormonal conditions

Cons

Several ingredients have only animal studies or very small studies to back up claims
Potential for side effects and cancer risk from ingredients
A single serving of New & Ultra Potent Hormone Harmony is three capsules taken once per day in the morning, with a small glass of water.
Evaluation of Ingredients
Fennel Seed Extract, 500 mg
Fennel seeds are often used in culinary dishes, but some research suggests that fennel seed extract may be beneficial for hormonal balance due to it containing compounds that mimic estrogen.
Small studies show that supplementation with fennel seed extract powder can improve menopausal symptoms, premenstrual syndrome symptoms, and may benefit gut health by reducing inflammation and preventing infection. (1, 2, 3)
Maca Root Extract, 300 mg
Maca, also known as Peruvian ginseng, is an herbal plant with reported benefits for mood, libido, and reproductive health.
A small study suggests that maca may decrease physiological and psychological symptoms of perimenopause in women. (4)
The research is inconsistent on whether maca can balance female hormones, but it may impact sexual function independent of hormone activity. (5)
One study found that maca supplementation may improve sexual function in postmenopausal women with antidepressant-induced sexual dysfunction. (6)
A 2008 study found that in addition to improving sexual dysfunction, supplementation with maca helped improve anxiety and depression in postmenopausal women. (7)
Chamomile Flower Extract, 220 mg
Chamomile is a plant grown and cultivated in Iran known for anti-inflammatory, antimicrobial, and mood benefits. (8)
A 2019 systematic review reported that chamomile was an effective herbal medicine for treating premenstrual syndrome by reducing inflammation, anxiety, and cramps. (9)
Chamomile may be an effective ingredient in reducing symptoms associated with inflammatory bowel disease when combined with myrrh and coffee charcoal. (10)
Animal studies suggest that it may be therapeutic for ulcerative colitis by balancing fluid balance and reducing inflammation, diarrhea, and cramping. (11)
Broccoli Sprout Extract, 200 mg
A 2018 review of animal studies found that glucoraphanin, an active component of broccoli sprouts, reduces obesity-induced inflammation and protects against insulin resistance and nonalcoholic fatty liver disease. (12)
This compound may also reduce weight gain and increase the prevalence of brown adipose tissue and energy burning in the body. (13)
An earlier 2014 review found that intake of whole broccoli sprouts in food was effective in improving blood sugar and lipid labs, and reducing inflammation. (14)
More studies need to be done on its effectiveness in weight loss in humans.
Berberine Extract, 150 mg
Berberine is an isolated chemical that comes from plants such as goldenseal, phellodendron, and Oregon grape, known for its antioxidant and anti-inflammatory benefits. It can modify the gut microbiota to promote the growth of beneficial bacteria. (15)
A mix of cell, animal, and human studies suggest that it may help reduce cholesterol and triglycerides, increase fat-burning activity, and help protect organ function. (16)
Chaste Tree Fruit Extract, 150 mg
Chaste tree, also known as Vitex agnus-castus, is a plant native to the Mediterranean and is a common herbal product for reproductive health.
A 2017 review found chaste tree to be effective in improving premenstrual symptoms and premenstrual dysphoric disorder (PMDD), including water retention, breast pain, mood, and migraine frequency. (17)
It may also be beneficial in the treatment of infertility and for women with polycystic ovary syndrome (PCOS). (18)
American Ginseng Root Extract, 150 mg
In a 2018 review, both American and Asian ginseng appeared to be moderately beneficial in improving symptoms of fatigue in individuals with chronic conditions. (19)
There is not much research on the benefits of American ginseng root extract and weight management. Most of the research available is on Korean and Chinese ginseng, which have different chemical profiles from the American variety.
While Asian ginsengs may reduce obesity by affecting appetite, digestion, energy and fat burning, and inhibiting fat tissue formation, these benefits may not be directly translated to other ginseng varieties. (20)
Gymnema Sylvestre Extract, 100 mg
Gymnema sylvestre is a vine plant used in Ayurvedic medicine with anti-inflammatory, antioxidant, and antiviral activity to support metabolic health.
Studies show that an active compound of Gymnema sylvestre called gymnemic acid can help reduce body weight, fatty acid accumulation, triglycerides, and blood sugar. (21)
Animal studies suggest that Gymnema sylvestre may support gut health by reducing ulcer risk, improving gastric emptying and intestinal transit, and protecting against aspirin-induced stomach damage. (22)
Ashwagandha Root Extract, 100 mg
Ashwagandha root extract comes from a small evergreen shrub used in Ayurvedic medicine.
Existing studies on ashwagandha and its effects on mood find that supplementation with ashwagandha can help improve stress and anxiety. (23)
The magnitude of improvement in studies has not always been significant, but there is a consistent trend in mood improvement.
Ashwagandha may also help reduce food cravings in adults experiencing chronic stress. (24)
Rhodiola Rosea Extract (3% rosavins and 2% salidroside), 80 mg
Rhodiola rosea is a flowering herb that acts as an adaptogen to boost energy and mood.
Some studies suggest that Rhodiola rosea may be helpful in reducing mental fatigue, but this effect is not consistent. (25)
Other studies find that this herb may help with stress management and symptoms of depression. (26, 27)
Wild Yam Root Extract, 60 mg
Wild yam, also known as Dioscorea villosa, is a climbing vine plant native to North America. It has anti-inflammatory and pain-blocking properties. (28)
While wild yam root extract is often used as an herbal alternative to hormone replacement during menopause, there is little evidence to show that it is effective in reducing menopausal symptoms.
A 2001 study had menopausal women take wild yam root for three months to determine its effectiveness, but improvements in symptoms were similar in the placebo and wild yam intervention groups. (29)
Rosemary Leaf Extract, 25 mg
Most of the existing studies on rosemary and its effect on the nervous system are in animals, but there is potential for rosemary to improve mood and nervous system disorders.
A 2020 review suggests that rosemary may be helpful for boosting memory, reducing anxiety, relieving pain, reducing feelings of depression, and protecting against neurodegenerative diseases. (30)
Verdict on Claimed Benefits of New & Ultra Potent Hormone Harmony
Below is our summary of the available evidence for the claimed benefits of New & Ultra Potent Hormone Harmony based on the available research:
Restores hormonal balance naturally

4

/5
Manages weight and digestion

3

/5
Boosts energy, desire, and happiness

4

/5
Safety
Fennel seed contains compounds that have been associated with an increased risk of cancer and may affect hormone balance. (31, 32)
Side effects from maca are usually mild and uncommon and include gastrointestinal symptoms and headaches. There is no definitive link between maca and the risk of liver injury. (33)
Chaste tree berry may cause side effects, including nausea, headache, acne, rash, itchy skin, menstrual disorders, and gastrointestinal disturbances. (34)
American ginseng may cause side effects, including insomnia, anxiety, nausea, gas, burping, rash, abdominal pain, and flu-like syndrome. (19)
Wild yam has been shown to induce chronic kidney injury in animal studies and may not be appropriate for long-term supplementation in people with compromised kidney function. (35)
You should not use this product if you are pregnant, likely to become pregnant, suspect pregnancy, or are currently breastfeeding.
Cost
You can purchase New & Ultra Potent Hormone Harmony as a single jar or in bulk supply:
1-jar supply: $69.99/bottle
2-jar supply: $119.99 total ($59.99/bottle)
6-jar supply: $299.99 total ($49.99/bottle)
Having a subscription to Happy Mammoth products can save you 20% on your purchase.
Alternatives
New & Ultra Potent Hormone Harmony is the only product on the market with this particular blend of many hormone-supporting ingredients.
Other products may focus on a single herb to provide hormonal balance, which could be a good thing.
Focusing on a single ingredient known to work may be a better choice than a blend with ingredients that are not well-researched in humans.
Brands like Hum, Flo, or ArginMax for Women offer vitamins and supplements tailored to specific reproductive stages at a cheaper price.
Summary
New & Ultra Potent Hormone Harmony has some ingredients that live up to its stated benefits, but it's difficult to determine if all ingredients are beneficial in this formulation.
This supplement is also very expensive and has some potential side effects that can be concerning to the average consumer.
Hormone Harmony PLUS+
This supplement is designed to support the function of New & Ultra Potent Hormone Harmony to improve hormone balance and overall health, enhance Hormone Harmony absorption, and help prevent premature aging.
Hormone Harmony PLUS+ contains vitamin D3, pomegranate fruit extract, and myo-inositol. Its formula is reported to increase the absorption of Hormone Harmony by up to 115%.
Pros

Uses standardized forms of ingredients
All ingredients are well researched and have clinical studies to support claims
Uses vegan-friendly vitamin D3

Cons

Costly product for a "secondary support" supplement
To take Hormone Harmony PLUS+, take two capsules with 8 oz of water or your favorite beverage after taking the New & Ultra Potent Hormone Harmony supplement.
This supplement can be taken with or without food.
Evaluation of Ingredients
Vitamin D3 as Vegan Cholecalciferol Vitashine, 15 mcg/600 IU
Vitamin D3 is a fat-soluble vitamin that is important to endocrine function and may balance the production of various hormones. (36)
This vitamin may also play a role in healthy aging.
Vitamin D deficiency may increase susceptibility to age-related diseases and negatively impact metabolism, though there needs to be more research on whether vitamin D supplementation can improve longevity. (37, 38)
Pomegranate Fruit Extract as Pomanox (30% punicalagin), 400 mg
Pomegranate fruit extract has a number of antioxidant compounds that can help in the management of inflammatory conditions, including inflammatory bowel disease, metabolic and cardiovascular disease, and cancer. (39)
A recent 2021 study found that individuals who consumed a drink containing fermented pomegranate extract for 8 weeks had improved skin health and reduced oxidative stress markers in their skin compared to placebo. (40)
Myo-Inositol, 500 mg
Myo-inositol is a sugar present in the brain and other body tissues that is important for cell signaling in response to hormones.
Myo-inositol may be helpful for blood glucose management in metabolic diseases and for managing PMDD and PCOS symptoms. (41, 42, 43)
Dig Deeper: Inositol Supplements — Benefits, Sources, Safety, Dosage, and More
Verdict on Claimed Benefits of Hormone Harmony PLUS+
Below is our summary of the available evidence for the claimed benefits of Hormone Harmony PLUS+ based on the available research:
Improves hormone balance and overall health

5

/5
Enhances Hormone Harmony Absorption

1

/5
Helps prevent premature aging

4

/5
Safety
High doses of myo-inositol (12 g/day) may result in mild gastrointestinal symptoms, including gas, nausea, and diarrhea.
However, because this product contains a small amount of myo-inositol, these side effects may be unlikely.
Cost
You can purchase Hormone Harmony™ PLUS+ as a single jar or in bulk supply:
1-month supply: $49.99/bottle
2-month supply: $89.99 total ($44.99/bottle)
6-month supply: $239.94 total ($39.99/bottle)
Alternatives
I think Hormone Harmony PLUS+ is expensive, considering that it is only a support supplement to the New & Ultra Potent Hormone Harmony.
However, when you factor in the individual costs of getting a supplement of each individual ingredient, the cost may balance itself out.
For example, you can get a 60-day supply of Doctor's Best Vegan D3, made with the same Vitashine Vitamin D3, for only $9.99.
Wholesome Story offers a 30-day Myo & D-Chiro Inositol blend, which you can purchase for $20.
Many pomegranate extract supplements on the market are approximately $15, though there are some that are more expensive.
Purchasing these supplement ingredients separately may cost about $40–$50 and require more than two pills to be taken daily, so the Hormone Harmony PLUS+ does beat the competition in this way.
Summary
Hormone Harmony PLUS+ is a support supplement to Happy Mammoth's New & Ultra Potent Hormone Harmony.
While having few ingredients, the ingredients included are high quality, well-researched, and priced according to the market.
However, spending this much for a support supplement can drive your monthly supplement costs to $80–$100.
Ultra Absorb L-Glutamine
Ultra Absorb L-Glutamine is their leading supplement focusing on gut health and weight loss.
Happy Mammoth claims that this supplement helps alleviate leaky gut symptoms, supports the elimination of sugar cravings, and promotes easier and healthier weight loss.
Pros

Research on L-glutamine is consistent and supports health benefits
Plant-based product – can be used with any dietary restriction

Cons

Very expensive compared to similar products
Lacking meaningful third-party certification for sports
The dose and timing of this supplement depend on what health issue you're trying to address:
For leaky gut and digestive problems: Mix one scoop once daily with 200–300 mL of water (7–10 oz), approximately 30–45 minutes either before or after a meal.

For food and sugar cravings: Mix one scoop twice daily with 200–300 mL of water (7–10 oz). Your first serving of Ultra Absorb L-Glutamine should be taken one hour before or after lunch, and the second serving should be taken before dinner.

For weight loss: Mix two scoops of powder with 400–500 mL of water (13.5 to 16.9 oz) upon waking, on an empty stomach.
Evaluation of Ingredients
Plant-Based L-glutamine, 5 g
L-glutamine is the most abundant free amino acid in the body used in the gastrointestinal tract.
Studies support the use of L-glutamine for gut health in its abilities to reduce bacterial overgrowth or translocation, balance ratios of healthy bacteria within the microbiota for patients with obesity or cancer, improve immune function, alleviate constipation, and reduce inflammation. (44)
L-glutamine also improves satiety, balances blood sugar, and balances hunger hormones to manage cravings. (45, 46, 47)
Animal studies suggest that protein intake and the intake of certain amino acids can reduce food intake. (48)
A 2019 review and meta-analysis found that supplementation with L-glutamine was effective for increasing weight loss in athletes. (49)
Verdict on Claimed Benefits of Ultra Absorb L-Glutamine
Below is our summary of the available evidence for the claimed benefits of Ultra Absorb L-Glutamine based on the available research:
Helps alleviate leaky gut symptoms

5

/5
Supports the elimination of sugar cravings

4

/5
Promotes easier and healthier weight loss

5

/5
Safety
L-glutamine is generally safe but should be taken in its recommended dose for concern of liver damage.
In one case study, a bodybuilder who took 10 g of glutamine powder per day ended up with drug-induced liver injury and experienced symptoms of right upper quadrant abdominal pain, lethargy, nausea and vomiting, poor appetite, chills, jaundice, and dark urine. (50)
Cost
You can purchase Ultra-Absorb L-Glutamine as a single jar or in bulk supply:
1-month supply: $54.99/bottle
2-month supply: $99.99 total ($49.99/bottle)
4-month supply: $199.99 total ($42.49/bottle)
Having a subscription to Ultra-Absorb L-Glutamine can save you 15% on your purchase.
Alternatives
Ultra Absorb L-Glutamine is quite expensive compared to other L-glutamine powdered supplements.
For example, Thorne has a container of L-glutamine powder that provides 90 servings and costs $61.
For comparison, Happy Mammoth's product is $54.99 and only provides 40 servings per container. Even with a subscription, it still is more expensive.
Thorne is NSF Certified for Sport, but Happy Mammoth's Ultra-Absorb L-Glutamine does not have any third-party certifications for sports.
Summary
Happy Mammoth's Ultra Absorb L-Glutamine is a supplement that is backed by research for its benefits. However, it is very expensive and lacks third-party certifications that could truly make this product unique.
Prebiotic Collagen Protein
The Prebiotic Collagen Protein is a daily collagen supplement meant to promote immediate digestive comfort, help restore gut lining integrity, and support healthy weight loss.
This supplement includes hydrolyzed collagen peptides, chicory root fructooligosaccharides, and organic sprouted pea fiber.
Pros

All ingredients have research to support effectiveness in gut health
Unique formula focusing on prebiotics

Cons

Not all ingredients may be in doses that are clinically significant
To use the Prebiotic Collagen Protein powder, mix one scoop with a glass of water.
You can use it in the morning to reportedly reduce sugar cravings, before bedtime to improve gut-healing during the night, or at your preferred time of day.
Evaluation of Ingredients
Hydrolyzed Collagen Peptides, 11.1 g
Glycine, one of the main amino acids in collagen, is broken down by bacteria in the colon and can produce metabolites that are beneficial to general gut microbiota metabolism, the integrity of the gut barrier, and general metabolism and health. (51)
Chicory Root Fructooligosaccharides, 1.4 g
Chicory root contains inulin, which is a prebiotic that can stimulate healthy microbiota growth, reduce inflammation, help calcium absorption, reduce tumor risk, and improve the body through antioxidant activity. (52)
Fructooligosaccharides from chicory root may help with weight loss.
One 2020 study found that combining moderate-intensity exercise with an insulin-based supplement increased fat burning at rest compared to exercise with a placebo. (53)
Organic Sprouted Pea Fiber, 1 g
Peas are rich in dietary soluble fiber, and intake of pea fiber is beneficial for gut health and weight management.
Small studies suggest that dietary pea fiber supplementation can induce beneficial changes in the gut microbiota to increase bacterial diversity. (54)
A 2017 study found that consuming 15 g of pea fiber daily for 12 weeks helped reduce calorie intake and body weight in overweight and obese adults. (55)
Verdict on Claimed Benefits of Prebiotic Collagen Protein
Below is our summary of the available evidence for the claimed benefits of Prebiotic Collagen Protein based on the available research:
Promotes digestive comfort

5

/5
Helps restore gut lining integrity

5

/5
Supports healthy weight loss

4

/5
Safety
Side effects from increasing fiber intake may include bloating, gas, abdominal noises, and diarrhea at high doses. (56)
Cost
You can purchase the Prebiotic Collagen Protein powder as a single jar or in bulk supply:
1-month supply: $69.99/bottle
2-month supply: $199.99 total ($59.99/bottle)
4-month supply: $199.99 total ($49.99/bottle)
Having a subscription to Happy Mammoth's Prebiotic Collagen Protein can save you 20% on your purchase.
Alternatives
Happy Mammoth's Prebiotic Collagen Protein is unique to other collagen supplements in that it is one of the few popular supplements to combine collagen with a prebiotic.
Most other brands combine collagen powder with probiotics, including several products from Vital Proteins.
Summary
Happy Mammoth's Prebiotic Collagen Protein combines collagen and different forms of dietary fiber to promote gut health.
Not all ingredients are present in doses that I've seen in clinical studies to be effective, though this may be due to the expectation that other supplements in the brand's product line would support gut health.
It is unique from other collagen powders in that it is one of the few to focus on prebiotics instead of probiotics to support gut health.
Deep Sleep Mode
Happy Mammoth's Deep Sleep Mode supplement is their leading supplement to support sleep health and weight loss at the same time.
With this product, Happy Mammoth claims you can savor up to 8–10 hours of unbroken deep sleep every night, support weight loss and stop fat storage, and deeply soothe a churning, racing, or stressed mind.
Deep Sleep Mode contains magnesium glycinate, zinc picolinate, hydrolyzed bovine collagen peptides, L-theanine, GABA, mesquite powder, baobab fruit extract, 5-HTP, turmeric root, valerian root, passionflower, black pepper extract, melatonin, and Lactobacillus casei.
Pros

Most studies of the ingredients had clinical trials to show effectiveness for sleep, mood, and gut health
Unique formula that has ingredients in doses that are closer to clinical doses compared to other competitive brands

Cons

Several ingredients have potential to interact with medications
Research on weight loss efficacy was limited
A dose of Deep Sleep Mode is one scoop of powder mixed with a warm drink of your choice (such as water, almond milk, or oat milk) approximately one hour before bed.
Deep Sleep Mode has a caramel toffee flavor.
Evaluation of Ingredients
Magnesium Glycinate, 260 mg
Magnesium is a mineral essential to nerve communication and the regulation of calming neurotransmitters in the brain.
Studies suggest that supplementation with magnesium improves the time spent asleep, decreases time to fall asleep, improves the quality of sleep, and decreases insomnia symptoms. (57)
Magnesium is also important in gut health by impacting the composition of the gut microbiota, which can potentially improve mood through the gut-brain axis. (58, 59)
Zinc Picolinate, 30 mg
Zinc picolinate is a highly absorbable form of zinc. (60)
Deficiencies in zinc are associated with symptoms of anxiety and depression, and supplementation may be therapeutic for improving response to depression treatments. (61)
Zinc's impact on body weight is still to be determined.
A 2020 review and meta-analysis was unable to find a definitive conclusion of the effectiveness of zinc on weight, though the reviewed studies supported to use of zinc for weight loss in healthy overweight and obese adults. (62)
Hydrolyzed Bovine Collagen Peptides, 5,200 mg
Collagen contains amino acids, such as glycine, which are broken down by bacteria in the colon, and supports the metabolism of good bacteria and the integrity of the gut to prevent leaky gut. (51)
There aren't too many clinical studies on the impact of collagen on mood, but animal studies show that collagen peptides may stimulate brain cell regeneration and reduce anxiety behaviors. (63)
L-Theanine, 400 mg
L-theanine is an amino acid found in tea leaves from the Camellia sinensis plant.
Supplementation with L-theanine may increase levels of GABA, serotonin, and dopamine in the brain, which may have calming and mood enhancement benefits. (64)
This amino acid can also increase alpha-wave activity, which is the brainwave activity you experience with relaxing activities. (65)
GABA, 300 mg
Gamma-aminobutyric acid (GABA) is an amino acid that also acts as the main inhibitory neurotransmitter in the nervous system.
GABA supplementation may improve sleep by decreasing time to sleep and increasing the length of deep sleep (slow-wave/non-REM sleep). (66)
GABA is also a part of the gut-brain axis, with different species of gut bacteria being able to consume or produce GABA, which could impact depression. (67)
Mesquite Powder, 250 mg
Mesquite is a tree that is native to the Americas and is used as an alternative sweetener.
The active components of mesquite are beneficial through anti-oxidant activity, fighting inflammation, protecting against microbes and fungi, and inhibiting the activity of enzymes associated with metabolic syndrome. (68, 69)
Mesquite powder is also a natural source of glycine, magnesium, and zinc, which are helpful in sleep and gut health.
Baobab Fruit Extract, 200 mg
Baobab is a tree native to Madagascar, mainland Africa, and Australia. Extracts of the baobab fruit are often used for weight loss, but there are only a few studies available about its efficacy.
A recent animal study published in 2020 found that baobab fruit was able to reduce artificially induced weight gain, liver and kidney health markers, elevated blood sugar, dyslipidemia, and inflammation. (70)
A small randomized trial found that participants having a drink containing baobab experienced reduced hunger at the next meal, but it did not significantly impact calorie intake. (71)
5-HTP, 200 mg
5-HTP is an amino acid that can be converted to the neurotransmitter serotonin. Research is consistent in showing the benefits of 5-HTP supplementation on mood, sleep, and digestive function. (72)
Turmeric Root Extract (95% curcuminoids), 150 mg
Turmeric is a yellow-colored spice that contains multiple compounds that reduce oxidative stress, the most active component being curcumin.
Curcumin from turmeric may improve diversity in gut bacteria and help protect against leaky gut. (73, 74)
Supplementation with curcumin may prevent changes in the brain caused by sleep deprivation in animals, but there isn't strong evidence that curcumin may help improve sleep. (75, 76)
Valerian Root Extract, 100 mg
Valerian is a plant whose roots are often used as an herbal sleep aid.
A 2020 review and meta-analysis of valerian root's impact on sleep problems and associated disorders found that valerian root can help improve sleep quality and reduce anxiety. (77)
Passionflower, 60 mg
Passionflower may help improve sleep and reduce anxiety by improving levels of GABA in the brain. (78)
Not much research exists on passionflower's ability to support sleep.
One small 2011 study found that consuming Passionflower as a tea for a week helped improve subjective sleep quality compared to placebo. (79)
Other limited research suggests that passionflower may help reduce feelings of nervousness, anxiety, insomnia, and menopausal symptoms.
More research needs to be done on the long-term benefits of passionflower.
Black Pepper Extract (95% piperine), 5 mg
Piperine (the active component of black pepper extract) can increase the bioavailability of nutrients, including curcumin, which may increase a supplement's therapeutic effects. (80)
One study found that short-term supplementation with curcumin and piperine significantly decreased oxidation and inflammation in patients with metabolic syndrome compared to placebo. (81)
Spice blends including black pepper may act as a prebiotic and support gut health. (82)
Black pepper extract may also decrease fat cell generation and decrease fat mass, shown in animal studies. (83, 84)
Melatonin, 3 mg
Melatonin is a hormone made by the pineal gland, which helps regulate our circadian rhythms.
In the gut, melatonin may be important for regulating the secretion of peptide hormones that affect appetite, motility of the gut, immune function, and fluid balance in the gut. (85)
A 2017 review found that melatonin supplementation can reduce symptoms from sleep disorders by improving the onset, duration, and quality of sleep among individuals. (86)
Lactobacillus Casei, 10 Billion CFUs
Lactobacillus casei is a group of bacteria naturally found within the intestines and in fermented dairy products (like yogurt or kefir).
L. casei helps with maintaining gut health by reducing leaky gut, helping the body resist pathogens, modulating your body's immune response, and protecting against cancer by helping reduce the size of tumor cells. (87)
Strains of L. casei may be effective in aiding weight loss and managing obesity. (87)
Verdict on Claimed Benefits of Deep Sleep Mode
Below is our summary of the available evidence for the claimed benefits of Deep Sleep Mode based on the available research:
Helps achieve up to 8–10 hours of unbroken deep sleep

4

/5
Supports weight loss and stop fat storage

3

/5
Soothes a churning, racing, or stressed mind

4

/5
Safety
Valerian root can cause dizziness and drowsiness, stomach discomfort, and diarrhea. (77)
5-HTP may have side effects of gastrointestinal problems, such as nausea and vomiting, in doses of 100 mg. (88)
Passionflower supplements may cause confusion, drowsiness, and uncoordinated movement in some people. It should not be used by pregnant women, as it can cause uterine contractions. (89)
Turmeric may cause mild side effects, including hypertension, tachycardia, tongue redness, nausea, diarrhea, stomachache, and gas. (90)
In some cases, curcumin may increase the risk for kidney stones, interact with chem or blood-thinning medications, and rarely cause acute hepatitis. (91, 92, 93)
Side effects from taking chamomile may include nausea, dizziness, or allergic reactions. Chamomile may interact with blood-thinning medications. (94)
When starting a product that contains a probiotic, you may experience transient side effects of mild nausea, changes in bowel movements, abdominal bloating, and some stomach discomfort. (95)
Cost
You can purchase Deep Sleep Mode as a single jar or in bulk supply:
1-jar supply: $69.99/bottle
2-jar supply: $119.99 total ($59.99/bottle)
4-jar supply: $199.99 total ($49.99/bottle)
Having a subscription to Happy Mammoth products can save you 20% on your purchase.
Alternatives
Deep Sleep Mode is one of the most comprehensive sleep supplements I've seen. It is also one of the few that include probiotics in its mix to promote gut health.
Because it is available as a powder, Deep Sleep Mode is able to contain higher concentrations of ingredients compared to other sleep gummies or supplements, which may impact its effectiveness for sleep.
There are some sleep powder alternatives that are either cheaper or include novel ingredients.
Vital Proteins and Moon Juice offer powdered sleep supplements that are significantly cheaper than Deep Sleep Mode, but also have fewer active ingredients.
Dream Powder by Beam Organics is a potential option for people looking for a sleep powder containing hemp. It also benefits from containing fewer ingredients that have the potential to cause side effects.
Summary
Deep Sleep Mode has several ingredients used to improve sleep, but many of the included ingredients lack strong research.
Several ingredients have side effects and interact with medications.
It is unique in its broad inclusion of different sleep and mood-aiding ingredients, and not many sleep supplements include ingredients for gut health.
I'm not sure if I would really rely on the reported benefit to help with weight loss, though improvement in sleep quality and regulation of circadian rhythms can help with weight loss.
Overall, it is a costly product, but it could be worth it for some people looking for a sleep aid supplement.
Additional Safety Considerations
None of the FAQs on the individual supplement pages included any information about potential allergies or side effects when using Happy Mammoth's supplements.
The Refund Policy page also clearly states that "It's your responsibility to research the ingredients in the product to determine if there is anything you are or could be allergic to."
Across the 11 products they offer, it is a bit too much for the scope of this article to go in-depth about the potential side effects associated with all of these products.
Considering that many of the products offered across Happy Mammoth's line target gut health, it is important to note that some gut health ingredients may cause some symptoms when started.
Products containing probiotics may cause symptoms within the first days of use, including gastrointestinal discomfort, abdominal tightness, mild nausea, and stool changes. (95)
Depending on the dosage and gut sensitivity, prebiotics may cause gas, bloating, abdominal pain, bloating, and GERD. (96)
Not all products on the Happy Mammoth website are vegan, but they are gluten-free, dairy-free, and free of GMOs, soy, corn, and added sugars.
Always speak with your doctor first before trying any new dietary supplements.
Customer Service
Happy Mammoth offers a variety of products with a price range between $55 to $189.99 per month.
The most expensive product in their line is the Complete Hormone Synergy System, made up of three separate supplements. At the time of writing, the system costs $189.99 per one-month supply.
All of the supplements from the Happy Mammoth line have bundles available.
Some bundles are available as 1-month, 2-month, and 6-month supplies. Others are only available as 1-month, 2-month, or 4-month supplies.
You can subscribe to their products and save an additional 15%–20% on your products.
Be warned, the subscriptions come with a minimum three-month term and cannot be canceled or refunded. You must cancel your subscription before the following billing date to avoid additional charges.
There are a lot of things that Happy Mammoth does to make sure that they hold onto your money once they've got it.
Happy Mammoth only offers a 60-day money-back guarantee if you purchase a 1-package/tub supply of a product. Bundles and other packages are not eligible for a refund.
In the return policy, it states that their products are natural foods and considered perishable goods so they cannot accept any returns or refunds due to product tampering and safety concerns.
The return policy for Happy Mammoth's gut-related products is also a bit out of the ordinary.
To get a refund, you must show that you've taken at least 9 servings of the product and show proof of a food journal eating a specific diet that excludes junk food, alcohol, high fiber, and high carbohydrate-containing foods.
This feels like a lot of hoops to jump through just to get a simple return on an item.
I also found it very telling about the company that they had to include sections in their return policy stating that you couldn't get a refund if you:
Didn't like the taste (they said it was a secondary consideration to its benefits)
Ordered too much
Were suffering from financial hardship or couldn't make rent for the month
Showed "anti-social behavior" when requesting your refund
Even if the supplements may work, given the cost of purchasing multiple supplements (as recommended by Happy Mammoth), and the run-around for getting a refund, I foresee this being something that could cause a lot of difficulties for some customers.
How Happy Mammoth Compares to Alternatives
I think it is convenient that Happy Mammoth has specific product lines to target different areas of health.
Many companies either focus on only one type of supplement or may have so many supplements available that can cause decision fatigue.
Happy Mammoth is also unique in that they make sure that their included ingredients are in clinically relevant doses instead of only being present to make the supplement label look impressive.
Happy Mammoth's products are quite expensive compared to other products. A quick look on Amazon and other retailer websites was able to show me similar products at a cheaper price.
Other companies also offer a much simpler return policy for users that gives customers more agency to return products they are dissatisfied with.
While the quiz on the Happy Mammoth website helps you figure out what supplements to purchase, there is no consistent support from the Happy Mammoth company after you receive your supplement recommendations.
If you have further questions about how or what products to use, you have to reach out to their social media pages or customer support.
I saw many comments from users questioning how to take products, when to take them, and expressing feeling overwhelmed by potentially having to take several supplements (especially powdered supplements) at one time.
This is why support from health professionals or trained coaches when starting new supplements can be essential to obtaining success with supplements.
I appreciate companies such as HUM or Persona that employ registered dietitians to help patients feel confident about supplement choices and be a support to answer any questions they may have.
Summary
Happy Mammoth is unique in offering supplements with well-researched ingredients in clinically relevant doses. However, it does not hold up to other companies due to their expense, poor return policy, and lack of professional involvement in supplement recommendations.
The Bottom Line
Happy Mammoth is an Australian-based company that approaches health by balancing gut and hormone health.
My experiences with the quiz do not make me feel that their recommendations are truly tailored to individual needs and are instead primarily focused on two major products (the Ultra Absorb L-Glutamine and The Complete Hormone Synergy System) with additional products as needed.
I also found that the return policy was off-putting and that Happy Mammoth appears to reduce as much liability on their part as possible.
The products still seem like they are of good quality and made from quality ingredients, even if they are a bit pricier than others.
Overall, I do not recommend Happy Mammoth because I think there are other options that can be more cost-efficient, customer-friendly, and may include actual support from a health professional to help you with supplement decisions instead of just a quiz.
If you currently are experiencing any issues concerning hormonal or gut health, it is best to work with your primary care team to receive a truly individualized plan of care.
Additional Tips for Hormonal and Gut Balance
Hormonal and gut balance cannot only be achieved by taking supplements. There are lifestyle habits that go along with creating the balance you desire.
All of these work together to balance your gut and hormones as you age:
If you are going through any hormonal changes or experiencing the symptoms of hormonal change, speak with your primary doctor or an endocrinologist so that you can truly receive an individualized plan of care to address your hormonal needs.
Thanks for your feedback!
In a few words, please tell us how this article helped you today.
Please let us know how we can improve this article by selecting your concern below.
Thank You! We appreciate your feedback.
*
Please select at least one topic:
Please Note: We cannot provide medical advice. This feedback will help us continue improving your user experience on WellnessVerge.
Please Note: We cannot provide medical advice. This feedback will help us continue improving your user experience on WellnessVerge.
At WellnessVerge, we only use reputable sources, including peer-reviewed medical journals and well-respected academic institutions.