WellnessVerge is reader-supported. We may earn a commission when you make a purchase through the links on this page. Learn more about our process here.
Why You Can Trust Us
Every article and review on WellnessVerge is thoroughly researched and fact-checked by licensed health professionals. Our editorial team is made up of registered dietitians and medical doctors.
Every piece of content is also medically reviewed to ensure accuracy and alignment with sound scientific evidence and medical consensus. We only use peer-reviewed journals and reputable medical sources to form our conclusions and recommendations.
We operate with total editorial independence, and our editorial policies ensure that your well-being comes first. Based on our rigorous research, we only recommend products that are worth considering. We always disclose any ads or partnerships with brands featured on our site.
Jenny Craig Diet Review: Does It Work for Weight Loss?
Jenny Craig is a popular diet that involves eating pre-portioned frozen and packaged meals in order to control calories and induce weight loss. While there is nothing magical about the Jenny Craig food, it is a simple way to follow the tried-and-true diet method of cutting calories to lose weight.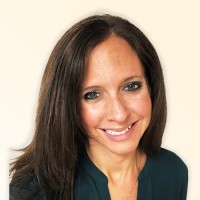 Medically Reviewed by
Melissa Mitri, MS, RD
Registered Dietitian Nutritionist
Melissa Mitri, MS, RD, is a registered dietitian nutritionist, weight loss specialist, and expert health writer with over 15 years of experience in the health and wellness industry. Melissa has worked in a variety of healthcare settings helping clients improve their diet through an individualized approach.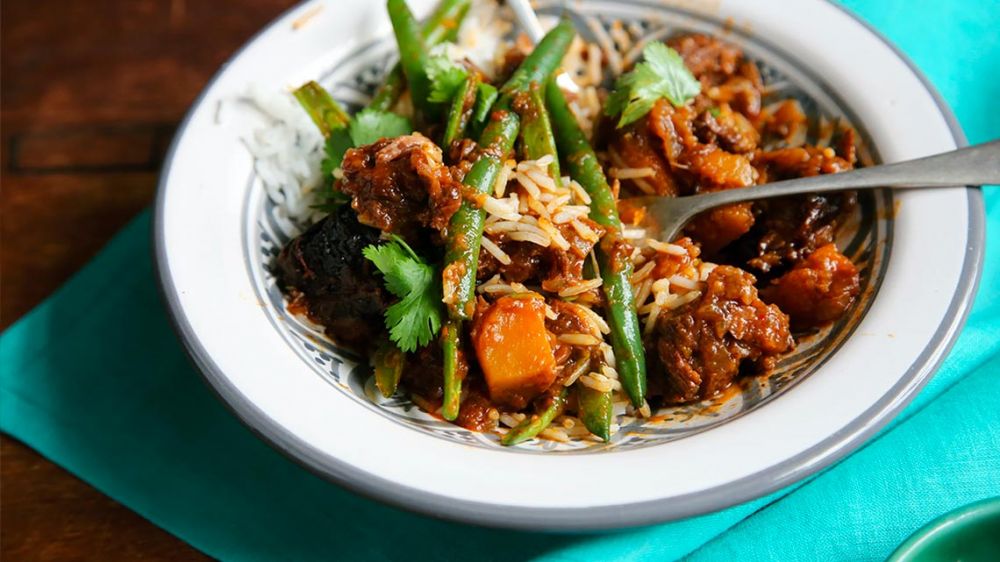 Out of Business
As of May 2023, Jenny Craig has shut its doors after 40 years. All subscriptions and coaching sessions have been canceled.
Pros

Easy to follow, all meals are prepared
Wide variety of meals to choose from
Offers personalized support from a "coach"
Meals can be delivered to your home

Cons

Eating frozen meals forever is not sustainable or realistic
High cost, particularly if you still have to buy food for other family members
"Coaches" have no formal nutrition training
Meals can be high in sodium
How Does Jenny Craig Work?
Jenny Craig is a weight loss program and nutrition company. Founded by Jenny and Sidney Craig in 1983, it has over 700 centers located throughout the United States, Canada, Australia, and New Zealand.
The diet program involves eating frozen or shelf-stable meals to control portions and calories. The meals can be delivered to your home, or you can go to a local center to pick them up.
Depending on the membership level you choose, the program may also come with a personalized "coach" to help you achieve your weight loss goals.
The coach helps encourage you to stay on the program. They also provide some basic nutrition information to help you eventually return to normal eating once you have reached your weight goal.
At the corporate level, Jenny Craig employs many qualified dietitians, chefs, and other healthcare professionals to develop their meals and programs.
Many of the meals available are designed to be tasty and based on familiar "comfort" foods like mac and cheese or hamburgers.
When I was studying to become a registered dietitian, I worked at Jenny Craig as a coach to gain experience in weight loss counseling.
Although many of my coworkers were interested in nutrition, none had any certifications or formal training beyond what was provided by the company.
This is not necessarily a problem, as their primary role was to provide support and help clients stay motivated.
Overall, in my time working there, I did not find the clients on the program to be particularly successful. Many would lose some weight, then drop off the program or get bored eating the food, and usually return several pounds heavier.
My main criticism of the program is the reliance on Jenny Craig food doesn't teach anyone the necessary skills to make weight loss work for the long term.
Jenny Craig Diet's Scorecard
The Jenny Craig diet program was objectively evaluated by a dietitian based on the following criteria:
Evidence-Based

5

/5
Easy to Follow

5

/5
Customization

3

/5
Sustainability

3

/5
Accountability

4

/5
Safety

4

/5
Value for the Price

3

/5
Overall Rating:

3.9

/5
What Food Can You Eat?
Jenny Craig provides most of the food you should eat, depending on the program level you follow.
They encourage you to add fresh fruits, vegetables, and low-fat dairy products to supplement the meals they provide and to help increase satisfaction and improve the nutrient content of the diet.
They also allow occasional alcoholic beverages on their program.
While there are no "forbidden foods" on Jenny Craig, the closer you stick with their program and eat the prepared meals, the faster you will see results.
In working with your personalized coach at Jenny Craig, they can help you select meals to fit most dietary restrictions.
If you begin to add lots of other foods to their packaged meals, you will increase your calorie intake and slow down your weight loss.
Can It Help You Lose Weight?
Since Jenny Craig has been around for so long, there is a significant amount of research to support its effectiveness.
A 2016 systematic review found that overweight adults enrolled in the Jenny Craig program lost almost 5% more weight after 12 months when compared to a control group. (1)
A 2017 study compared Jenny Craig to other popular weight loss programs like Weight Watchers and Nutrisystem. Participants on the Jenny Craig program lost an average of 12 pounds over 12 weeks, slightly more than the other plans. (2)
A 2013 study found that overweight women on the Jenny Craig program experienced significantly reduced waist circumference, blood sugar, and cholesterol levels over two years on the program. (3)
It is important to note that some of these studies were directly funded by Jenny Craig, which can add an element of bias in the reported results.
Summary:
Although some of the research on the efficacy of the program was funded by Jenny Craig, there is still plenty of evidence that if the diet is adhered to, it will usually result in some degree of weight loss and improvement in other health markers.
Sustainability
The Jenny Craig program does offer a wide variety of meal options, including desserts, for any taste preference.
The meals are designed to be well-balanced and include carbohydrates, protein, and healthy fats.
The plan also involves eating fresh fruits and vegetables, which you purchase on your own, in addition to the packaged meals. This helps improve the nutrient quality and sustainability of the diet.
Not having to think much about what to eat makes this diet very easy to follow. When people don't have to decide what to eat, this reduces a lot of the challenges around weight loss.
But this is also what makes it unsustainable long-term. Eating frozen prepared meals from a box forever is not a way to live.
Although the program is designed to "ease" people off the meals once their goal is reached, I found that clients would regain their weight once they stopped eating the meals regularly and were left to their own devices.
When people don't learn to prepare meals on their own and change their lifestyle habits, they will return to old patterns and regain their weight.
Another issue is that since the meals are pre-packaged, they cannot be modified for individual taste or dietary preferences.
But the meals offered are diverse and well-balanced. This makes them generally appropriate for those with diabetes, high blood pressure, or cardiovascular conditions. Of course, it is always best to speak to your doctor to see what type of diet is right for you.
There are enough meals available that most people can likely find something they enjoy, but if you have a lot of food allergies or follow a very strict diet, Jenny Craig may not be the best option.
Accountability
The highest price-point version of the Jenny Craig program offers a personalized coach to help guide you.
This consultant is there to help you navigate challenging situations ahead, like eating out or a vacation, while staying on track.
The coaches have some basic nutrition training and resources to share about healthy meal planning and recipes.
They are not registered dietitians or trained to manage diets for medical conditions but can provide guidance and motivation.
Jenny Craig's lower-cost plans give you access to an online app and a member message board where you can find support virtually, but there is no personalized coaching.
Jenny Craig also has a blog for additional information and motivation.
Safety
There are no significant safety concerns with the Jenny Craig program. It is simply a calorie-controlled, balanced-meal program that takes all of the thinking out of the equation for you.
Some of the meals can be a bit high in sodium, which may be a problem for those with high blood pressure.
If that is the case, the counselor can help modify the meal choices to meet your needs.
Cost
Jenny Craig is an expensive diet program, particularly if you still have to purchase groceries for the rest of your family.
The cheapest plan, which is $12.99 per day, includes only breakfasts and lunches delivered to your home. This plan costs approximately $390 a month and does not include shipping.
The most expensive plan, which includes seven breakfasts, lunches, dinners, snacks, "Recharge bars," and individualized counseling, is $23.39 per day or over $700 a month. This is very expensive for food for just one person.
The program also encourages participants to add fresh fruits and vegetables to the packaged meals, which would add to the cost of food.
But you are paying for someone to do all the thinking around food for you. So if you are busy and just don't want to cook or plan meals, Jenny Craig may be a good value and option.
In order to make weight loss sustainable, learning how to meal prep and eat appropriate portions on your own is the best way to keep weight off long-term, or else you will be stuck eating packaged meals forever.
How Jenny Craig Compares to Alternatives
There are several other meal delivery services on the market. Popular choices include the South Beach Diet, Bistro MD, and Nutrisystem.
The main difference between Jenny Craig and other weight loss programs is that it offers support from a personalized consultant on the plan with the highest price-point. The only other program that provides this that I am aware of is BistroMD.
BistroMD is slightly more expensive than Jenny Craig but does offer unlimited support from a registered dietitian, not just a nutrition coach. BistroMD also offers different categories of meals tailored to specific disease states or life stages, such as menopause.
If you are struggling with a medical condition and want more personalized help with your diet, I would choose BistroMD over Jenny Craig.
Jenny Craig would be a good option for a generally healthy person who just wants to lose weight. Always speak to your doctor first to determine what is right for you.
When compared to Nutrisystem and South Beach Diet, these programs are about half the price of Jenny Craig but do not provide individual coaching.
Overall, Jenny Craig is comparable to other similar meal programs that provide pre-made, pre-portioned meals to help control calorie intake and induce weight loss.
Related: Best Diets of 2022, According to Dietitians
Frequently Asked Questions About Jenny Craig
Does Jenny Craig Work for weight loss?
Yes, studies have found that the Jenny Craig program can help you lose weight, at least in the short term. The main concern is regaining the weight lost once you stop eating the food on the program.
Should anyone avoid Jenny Craig?
The Jenny Craig meals can be tailored to most medical conditions or nutrient needs. Pregnant or lactating women should avoid calorie restriction and therefore should not do Jenny Craig. Always speak to your doctor about what is suitable for you.
Can kids do Jenny Craig?
While the Jenny Craig website says the diet is safe for children 13 and up, I would recommend anyone under the age of 20 avoiding this diet. Children are prone to developing disordered eating at this age. If your child is struggling with weight, it is best to work with their doctor or a registered dietitian instead.
Does the Jenny Craig food taste good?
Since the meals are fresh-frozen, they do tend to retain the flavor better than shelf-stable meals. I found the meals were generally tasty. There are also many options available, so most people can find something they enjoy.
Do you need to exercise on Jenny Craig?
While exercise is not required on Jenny Craig, you will see faster results if you exercise while following the program.
Can you do Jenny Craig without buying food?
No, you cannot follow the Jenny Craig program without their food. The program is based on eating the food provided.
The Bottom Line
Jenny Craig is an evidence-based program that will help you lose weight if you can stick with eating their pre-portioned meals.
When I worked there, I received two weeks of the program for free to try out. Although the meals were tasty, I was bored eating food out of the freezer within a few days. If this doesn't bother you, then the program could work.
The main concern about the Jenny Craig program is cost and sustainability. It is not realistic to keep eating expensive boxed meals forever. A better approach would be to learn how to meal prep yourself.
When you prepare your own food, you learn what the proper portions look like and can include more variety in your meals.
Learning this skill will help you maintain your weight and healthy habits long-term without relying on an expensive program to do so.
How to Get the Most Out of Jenny Craig
If you think the Jenny Craig program is ideal for you, there are a few ways that you can optimize your experience.
First, if possible, opt for the more expensive program that comes with support. Getting support and accountability is essential for sustainable weight loss.
Second, while eating the Jenny Craig food, use this as an opportunity to learn about portion sizes.
You aren't going to want to eat food out of a box forever, so if you can learn how to intuitively eat the right amount for your body, this can help you keep your weight off long-term.
Third, learn to incorporate exercise. Even though exercise is not required on the program, it can help you reach your goals faster and make it easier to keep the weight off once you do.
Finally, address some of the emotional reasons why you eat. While you can lose weight temporarily by restricting calories, keeping weight off forever means addressing the underlying causes of why you gained the weight in the first place.
This may involve working with a therapist who can help uncover some of these reasons.
Thanks for your feedback!
In a few words, please tell us how this article helped you today.
Please let us know how we can improve this article by selecting your concern below.
Thank You! We appreciate your feedback.
*
Please select at least one topic:
Please Note: We cannot provide medical advice. This feedback will help us continue improving your user experience on WellnessVerge.
Please Note: We cannot provide medical advice. This feedback will help us continue improving your user experience on WellnessVerge.