Why You Can Trust Us
Every article and review on WellnessVerge is thoroughly researched and fact-checked by licensed health professionals. Our editorial team is made up of registered dietitians and medical doctors.
Every piece of content is also medically reviewed to ensure accuracy and alignment with sound scientific evidence and medical consensus. We only use peer-reviewed journals and reputable medical sources to form our conclusions and recommendations.
We operate with total editorial independence, and our editorial policies ensure that your well-being comes first. Based on our rigorous research, we only recommend products that are worth considering. We always disclose any ads or partnerships with brands featured on our site.
Metabolic Renewal Review: Pros, Cons, and How It Works
Metabolic Renewal is a weight-loss program designed to optimize metabolism. However, it is restrictive and has limited research to support its claims on balancing hormones.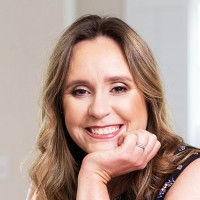 Medically Reviewed by
Ana Reisdorf, MS, RD
Registered Dietitian Nutritionist
Ana Reisdorf is a registered dietitian nutritionist with 14 years of experience in the field of nutrition and dietetics. She graduated from UCLA in 2002 with a degree in psychology and women's studies and completed her master's degree from Central Michigan University in 2010

Pros

Emphasizes a whole foods diet
Flexible meal options and recipes
Facebook support group for accountability

Cons

Short-term program
Not science-based
Too restrictive in carbs
Risk for weight regain once the program is stopped
How Metabolic Renewal Works
Metabolic Renewal is a 12-week weight loss program designed to optimize female metabolism.
The principles are based on a 4-part framework designed by Naturopathic Medicine Physician and Personal Trainer, Dr. Teta.
Whole foods and minimally processed foods are promoted on this diet plan. (1)
The biggest claims are that this program will help you:
Enhance fat loss (particularly around the belly area)
Keep your heart, bones, and mind strong
Boost energy
Improve sleep
Balance your mood
Control hunger and cravings
Maintain an ideal weight
This program is claimed to tackle hormonal changes throughout the lifespan, working with your hormones rather than against them.
Based on his research, Dr. Teta says most women fall into one of 7 unique hormone types.
Before purchasing this program, you complete a quiz that is supposed to tell you what hormone type you are and, subsequently, what types of foods and schedules you're supposed to follow.
While hormones can definitely play a role in weight loss, there is no proof that these 7 hormone types exist.
In perusing the Metabolic Renewal website, I felt overwhelmed by the amount of text and "fluff" on each page.
Each page is extremely long, with a lot of filler words on how magical the program is. It felt hard to follow and difficult to quickly locate the program's main components.
Based on what I was able to decipher, The Metabolic Renewal program embodies what they call a "4M" framework to renew your metabolism, listed in order of importance.
1. Mindset
Techniques are provided to reduce stress, balance hormones, and adopt a more positive mindset.
I do agree that the right mindset is an essential component of weight-loss success, and it's something I coach my clients on as well.
2. Movement
This area focuses specifically on non-exercise types of movement, otherwise known as non-exercise associated thermogenesis (NEAT).
While dedicated exercise time provides many benefits, it's also equally important to get more movement throughout the day. Your daily movement can also contribute to your total calorie burn and is beneficial for your health.

A few examples of NEAT activities include increasing your step count, going up and down the stairs, cleaning, playing with your kids, and gardening. (2)
3. Meals
The Metabolic Renewal program provides an individualized diet plan and meal ideas based on your identified "hormone type."
A 12-week metabolic meals plan is provided in the program, which includes:
Recipes based on your hormone type.
Weekly meal plans for 12 weeks with specific instructions on what to eat and when.
Shopping lists based on your recipes and meal plans.
Customization options and suggestions based on your hormone type. It is not clear on the website exactly what type of customization is involved.
4. Metabolics (Exercise)
Regularly scheduled exercise is an important part of this program. The program advises to work smarter, not harder, and thus their workouts are termed "intelligent" workouts.
A 12-week workout plan is provided. It is only required to work out three times a week for 15 minutes.
Proponents of the program claim that these workouts continue to give you results up to 48 hours later by revving your metabolism.
The 12-week exercise program is broken up into 4 "body-sculpting phases."
Phase 1: Harmony (Weeks 1–3)
This phase is designed to get your hormones in order, preparing you mentally and physically for the later phases of the program. It is said to "awaken" your metabolism.
Phase 2: Inspire (Weeks 4–6)
This phase is said to prep your body to burn fat for fuel. The exercises in this phase set you up to maximize your fat burn and optimize your metabolism.
Phase 3: Enhance (Weeks 7–9)
During this phase, the intensity of your workouts begins to increase.
It is said that your body should now be able to handle this higher level of intensity because of the prep you did in phases 1 and 2.
Phase 4: Symphony (Weeks 10–12)
During this last phase of the program, the workout intensity is cranked up further.
The more intense workouts in this phase are designed to stimulate the production of human growth hormone (HGH), which is said to speed metabolism and tone the belly, hips, glutes, and arms.
Higher intensity workouts like the ones in this program can be effective for burning fat. (3)
These are also particularly appealing to many people as they can be done in a fairly short amount of time.
Metabolic Renewal's Scorecard
The Metabolic Renewal weight loss product was objectively evaluated by a dietitian based on the following criteria:
Evidence-Based

2

/5
Easy to Follow

3

/5
Customization

4

/5
Sustainability

4

/5
Accountability

3

/5
Safety

3

/5
Value for the Price

2

/5
Overall Rating:

3

/5
Foods to Eat and Avoid
Metabolic Renewal doesn't restrict any foods completely, but it does promote a particular diet according to your specific hormone type.
Meal plans are provided based on what Dr. Teta calls a 3-2-1 diet. The plan provides three meals per day, two of which contain only protein and vegetables, and one which allows a small portion of starch.
While low-carbohydrate diets may initially result in faster weight loss and promote satiety, they are typically not sustainable. (4, 5)
Foods to Eat
Meat: Beef, lamb, and pork
Fish: Salmon, cod, mackerel, sardines, and halibut
Poultry: Chicken, turkey, and duck
Vegetables: Essentially all vegetables
Fruit (in moderation): Apples, oranges, kiwi, melons, berries, peaches, and plums
Grains (in moderation): Quinoa, couscous, rice, oats, and buckwheat
Fats and oils (in moderation): Olive oil, coconut oil, avocados, ghee, and butter
Beverages: Water, black coffee, and unsweetened tea
Herbs and spices: Turmeric, cinnamon, black pepper, cumin, and garlic
Foods to Limit
Processed foods: Fast food, frozen meals, breakfast cereal, granola bars, and microwave popcorn
Sweets: Cake, cookies, candy, and baked goods
Salty snacks: Crackers, pretzels, and potato chips
Sugar-sweetened beverages: Soda, sweet tea, sports drinks, and energy drinks
Added sugars: Honey, table sugar, maple syrup, and brown sugar
Can It Help You Lose Weight?
Some research shows that lower carbohydrate diets like Metabolic Renewal can be effective for short-term weight loss. (6)
However, most studies on low-carb diets are only done for up to 6 months, so the amount of weight loss may dwindle over time. (7)
Based on my professional experience with weight-loss clients, almost all of them gained the weight back after coming off low-carb diets.
Another common problem with very low-carb diets is that the cravings for carbs will eventually become intense. This is human nature because we always want what we feel we can't have.
This can lead you to feel out of control with your eating once you start allowing yourself to have more carbs again and creates a sense of fear around these foods.
It is also possible that cardiovascular disease risk increases with very low-carb diets, where a higher percentage of your diet may be from fat.
Additionally, there are no studies to date that show a need for a specific diet based on hormone type, or that there are actually 7 different hormone types women can have.
Summary
Low-carb diet programs like Metabolic Renewal can be effective for short-term weight loss, but more long-term studies are needed to determine if this weight loss can be maintained.
Sustainability
The Metabolic Renewal diet is likely not sustainable, as it is restrictive in nature. Plus, it is only a 12-week program.
There is always the risk of gaining the weight back after those 12 weeks and resorting back to old habits, and I've seen this time and time again with my clients who have followed short-term diets in the past.
Sometimes, you may end up weighing more than when you first started the diet program in the first place, which can lead to understandable frustration.
In addition, some reviews say some of the recipes provided are time-consuming to prepare.
Summary
While the Metabolic Renewal program has some good features in promoting whole foods and exercise, it is restrictive in nature and likely not sustainable.
Accountability
This program has group accountability, but it does not offer one-on-one accountability.
There is access to a private Facebook community when purchasing the program, which can be helpful in addressing questions or for additional peer support.
However, it is a large group of over 55,000 people. Such a large group size would make it difficult to get any type of personalized guidance.
I'm not sure who runs the group or what the group entails, as there are no specifics on the website.
Summary
Metabolic Renewal provides accountability in the form of a large Facebook group. This program may not be for you if you want more personalized guidance.
Value for the Price
There are two options for the Metabolic Renewal Program – an online version or an online version plus a DVD.
If you want instant access to everything, they recommend the online version, so you don't have to wait for the DVD to be delivered.
The original cost is listed as $97, but that amount is crossed out on the sales page to be only $37. This is the total for the 12 weeks, including all meal plans, exercise programs, and guides.
There is a 90-day money-back guarantee if you purchase directly from the program website. It is also sold on Amazon for a similar price.
The price for this program is surprisingly low for a 12-week program. However, it seems like a quick-fix program that would not provide long-term results.
Summary
Metabolic Renewal's program is at a very decent price that will not break the bank. However, its value is questionable given the lack of research.
Safety
There are no direct studies on the Metabolic Renewal protocol to confirm its safety.
I disagree with the 3-2-1 diet protocol, as it is too restrictive in carbs.
We all need a certain amount of healthy carbs for proper energy and optimal brain function. Allowing only a one-carb serving, one meal a day is not enough. (8)
The program also encourages high-intensity exercise with a very low amount of carbs, setting you up for fatigue and low blood sugar.
I would certainly not recommend it for anyone with a history of disordered eating or diabetes. Following it may lead to increased cravings, low blood sugar, and trigger disordered eating behaviors.
Summary
Metabolic Renewal's diet is restrictive in nature and promotes high-intensity exercise, which is not recommended on a very low-carb diet.
How Metabolic Renewal Compares to Alternatives
There is not another diet program like Metabolic Renewal that specifically targets hormone types.
The low-carb aspect of the program is fairly similar to Atkins or a traditional low-carbohydrate diet.
The biggest difference is that the carbs are limited to the one dinner meal, versus traditional low-carb diets where the carb allotment is spread throughout the day.
One significant difference is the amount of exercise that is recommended. It is a lot less in duration than most other weight-loss programs.
This may be because the amount of carbs recommended is so low, you wouldn't have much energy for longer-duration workouts.
Summary
If you want to go low carb, I would suggest a more traditional low-carb diet than Metabolic Renewal that allows you to have a few carbs at every meal. Doing it this way may help you feel more satisfied and makes it easier to stick to.
Frequently Asked Questions
What is the Metabolic Renewal program?
Metabolic Renewal is a diet program intended to optimize metabolism and help you lose weight.
It is based on the theory that we have seven different hormone types and that the program is tailored to your specific type.
What can I eat on the Metabolic Renewal program?
Minimally processed, whole foods are encouraged on this program, while processed sweets and convenience foods are discouraged. The diet is low in carbs, where carbs are allowed only at dinner.
How long is the Metabolic Renewal Program?
It is a 12-week program that provides meal plans, recipes, and exercises.
Does Metabolic Renewal provide accountability to keep me motivated?
As a member, you can access a private Facebook group to ask questions and get support. It is a very large group, however, so it's possible that the questions you post may get lost in the mix.
Does the Metabolic Renewal program include an exercise component?
Yes, a 12-week online exercise plan is included in the program, which increases in intensity every three weeks.
Will the Metabolic Renewal program help me lose weight?
Studies have shown that low-carb diets similar to Metabolic Renewal can help you lose weight short term. However, it is questionable if the weight loss is sustainable after the 12-weeks are complete.
The Bottom Line
While the thought of a weight-loss program tailored to your hormone type is appealing, the reality is that there is no proof these seven hormone "types" even exist.
I'm also concerned with the very low amount of carbohydrates recommended, as there are plenty of healthy carbs you can eat that support your weight-loss goals.
I do appreciate that Metabolic Renewal is not a one-size-fits-all approach, as flexibility and customizability increase a program's likelihood of success.
However, any weight loss that occurs on this program will likely come back once you come off of it. This can lead to frustration and a greater fear of carbs.
Overall, I wouldn't recommend this program for weight loss because it's a short-term fix.
Always check with your medical doctor before starting this or any other weight-loss program.
Additional Tips
If you suspect hormones are getting in the way of your weight loss, the following habits can help you feel more in balance:
1. A well-balanced diet.
Enjoy a diet that is satisfying with plenty of lean proteins, whole grains, fruits, healthy fats like fish, nuts, seeds, and vegetables.
This way of eating will keep your blood sugar in check so that you experience fewer mid-afternoon energy crashes or cravings.
Aim to eat every 3–4 hours for steady blood sugar and energy levels.
2. Engage in regular exercise that you enjoy.
The type of exercise you do does not always have to be of the highest intensity to lose weight.
Sometimes, doing too many high-intensity exercises can actually put your body under more stress. (9)
Instead, employ a combination of high and low-intensity exercises like walking, yoga, and gentle stretching.
3. Reduce stress.
If your stress hormones are out of whack, this can make it harder to lose weight. (10)
Practicing daily self-care such as yoga, meditation, or journaling can help keep stress at a minimum and keep your hormones more in equilibrium.
It doesn't have to be a lot of time spent; just 10 minutes of daily self-care is plenty to reap the benefits.
4. Drink plenty of water.
Water is essential for hormonal balance and weight loss.
In fact, research has shown that dehydration can cause direct stress to our organs, which can alter our hormones. (11)
Aim to drink at least half your body weight in ounces every day.
If you need more personalized guidance, seek the advice of a registered dietitian or naturopath that specializes in hormonal balance.
Thanks for your feedback!
In a few words, please tell us how this article helped you today.
Please let us know how we can improve this article by selecting your concern below.
Thank You! We appreciate your feedback.
*
Please select at least one topic:
Please Note: We cannot provide medical advice. This feedback will help us continue improving your user experience on WellnessVerge.
Please Note: We cannot provide medical advice. This feedback will help us continue improving your user experience on WellnessVerge.